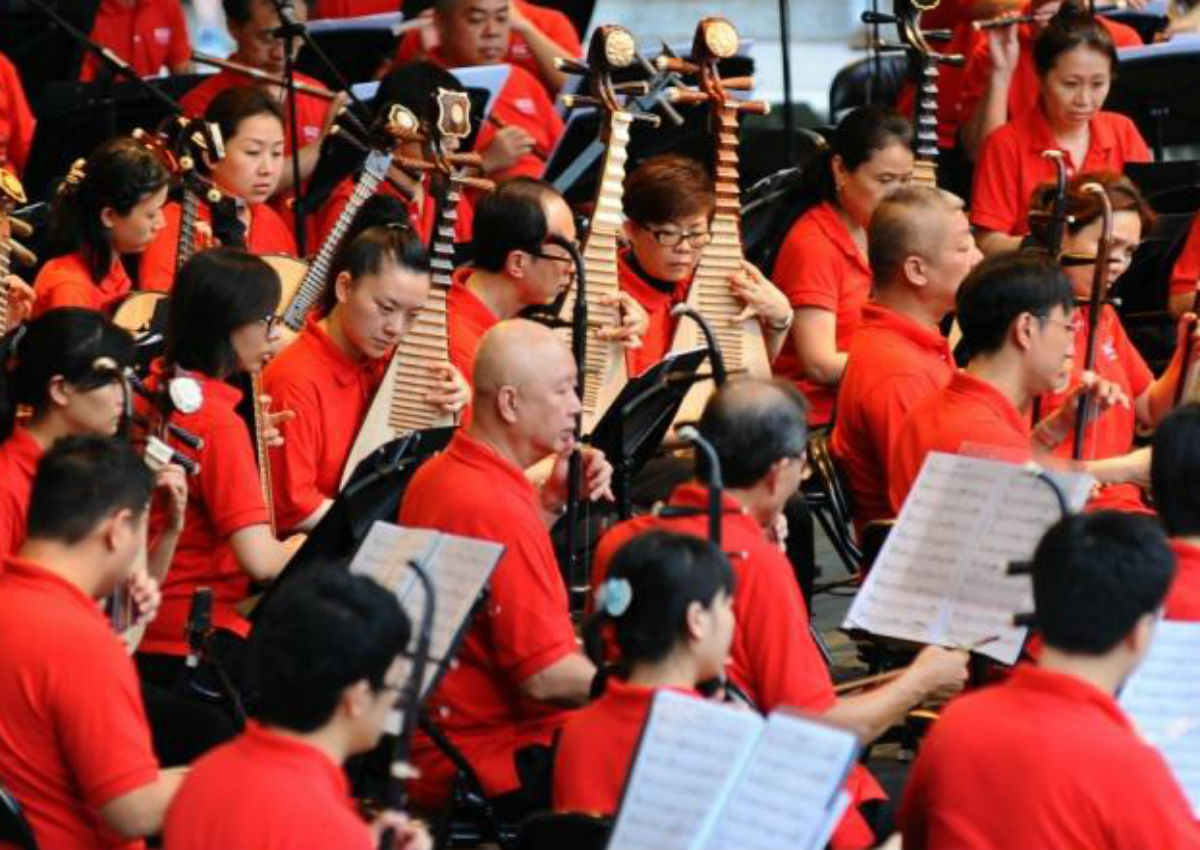 As part of Singapore Chinese Orchestra (SCO) Community Concert Series, SCO presents Tunes of Exuberance @ Tampines.
Sponsored by Singapore Press Holdings (SPH) under the SPH Gift of Music Series, the concert will be held on 13 September (Sunday), 6pm at Tampines Community Plaza. SPH Gift of Music celebrates its 10th Anniversary this year with the aim of bringing music to the community and promoting greater awareness of local musicians to the public. Come join us for an evening of your favourite local tunes! Admission is free.
Conducted by SCO Resident Conductor Quek Ling Kiong, SCO will partner with Pathlight School Percussion and Wind Ensemble to perform Huang Fei Hong movie theme song, A Man Should Stand Strong. Audience will also get to enjoy the rendition of Sim Boon Yew's Song for Little Angels and Luo Da You's Tomorrow will be Better.
SCO will also collaborate with Movement for the Intellectually Disabled of Singapore (MINDS) to perform renowned piece, Matsuri. Composed by distinguished Japanese composer Kitaro and arranged by Sim Boon Yew to a Chinese orchestra version, the piece starts off with the majestic strumming of drums by students from MINDS.
As part of Singapore's golden jubilee celebrations, audience will get to enjoy familiar local compositions including Stand Up for Singapore, Home and Wo Men Shu Yu Xin Jia Po (We Belong to Singapore) comprising of Chan Mali Chan, Munearu Valiba, Dayung Sampan and We Are Singapore, thus reflecting the multi-cultural society that exists in Singapore.
SCO Community Series serve to bring music to your neighbourhood. This popular free concert series reflects SCO's vision as a people's orchestra - an institution for the community - where high standard performances are brought to the community.
SPH Gift of Music – SCO Community Series: Tunes of Exuberance @ Tampines Date: September 13 (Sunday) Time: 6pm Venue: Tampines Community Plaza Free admission