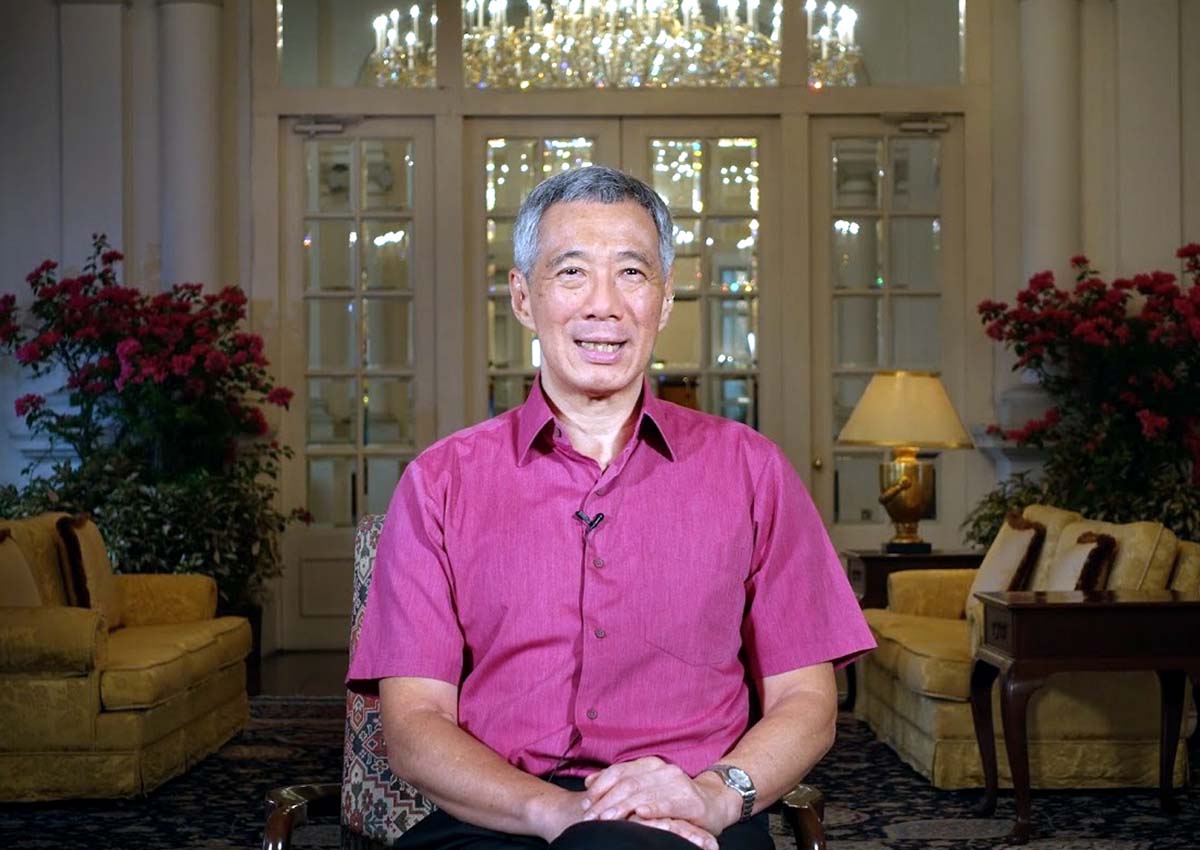 Singapore's journey into the next lap is set to be challenging, but four defining moments in the past year show that Singaporeans will come together for one another, said Prime Minister Lee Hsien Loong yesterday.
In a New Year message looking ahead to the next chapter while reflecting on the country's golden jubilee year, Mr Lee expressed confidence that this spirit of unity will stand Singapore in good stead.
He said Singaporeans now live in a world that is very different from that of the pioneers 50 years ago. With globalisation, there are greater opportunities, but also fiercer competition. While the country has more resources, people also have higher aspirations.
"We cannot expect an easy journey ahead. But the journey can be every bit as exciting as the first 50 years. Because come what may - challenges, disappointments and sorrows - we will be here for one another. We will celebrate our successes together, because we know we can only succeed together," he said in his annual message that was recorded on video for the first time.
Unlike most of his past New Year messages, Mr Lee did not touch on Singapore's economic performance.
However, preliminary forecasts by the Government and private sector economists suggest growth will be in the low range, between 1 per cent and 3 per cent this year, and Mr Lee said just as much, noting that the economy is "slowing down and undergoing transition".
In focusing on the next chapter of the Singapore story, he pointed to the four memorable moments that gave him confidence about the country's future.
The funeral of founding prime minister Lee Kuan Yew on March 29 - when Singaporeans lined the streets in pouring rain as the cortege passed - showed "we were one united people, grateful for what our pioneers had achieved, resolved to take Singapore further forward", said PM Lee.
He also noted the SG50 events organised by various religious organisations over the July 4 weekend reflected the diversity and racial and religious harmony that are key to the Singapore identity.
The National Day Parade on Aug 9 told the Singapore story "through the lives of ordinary Singaporeans past and present".
And the Sept 11 General Election showed "we were united in our desire to secure our shared future, to achieve the best for Singapore", said PM Lee of the election that returned his People's Action Party to power with 69.9 per cent of the popular vote, its strongest mandate since 2001.
Unlike other societies troubled by racial tensions and mired in political gridlock, people in Singapore can rejoice in multiracial harmony and are united, hopeful and confident of the future, he added.
"(These moments) showed the world - and ourselves - what a determined and united people can do; why Singapore is a shining red dot... But most of all, these were the moments we came together and took responsibility for one another.
"We wept, we sang, we celebrated, we bonded together and emerged stronger as one united people," he said, wishing Singaporeans a happy new year.
yuenc@sph.com.sg

Get MyPaper for more stories.