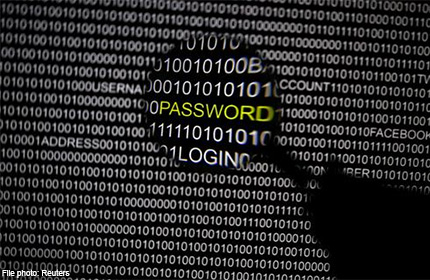 SINGAPORE - In transforming itself into a smart nation, Singapore has to balance sharing data - so people can enjoy better services - with fending off criminals who could steal it.
Navigating potential minefields is fraught with challenges, particularly when it comes to regulation, said Dr Vivian Balakrishnan, the minister in charge of Singapore's smart nation programme.
On the one hand, the Government is pushing public agencies to share more data to facilitate innovation and enhance citizens' quality of life. But on the other hand, it has a duty to fend off potential criminals who may abuse the data, he said, speaking on the sidelines of Singapore University of Technology and Design's round-table discussion on innovation in cities yesterday.
Asked if new regulations are needed, Dr Balakrishnan, who is Minister for the Environment and Water Resources, said: "We don't want to make any commitments prematurely. We are studying this very carefully so that we can get the balance right between using all the available data and protecting people's privacy and the security of the country.
"We have to pay careful attention to protect people's privacy by anonymising data... that we don't have sensitive data falling into the wrong hands or being abused."
Many countries are grappling with similar issues.
In the United States, for instance, there is ongoing debate on how the government and private sector are permitted to use people's data, said Dr Steven Koonin, director of New York University's Centre for Urban Science and Progress.
"The evolving subject requires an informed dialogue between the government, the population and corporations about what is permissible, what is to be encouraged and what we should stay away from," said Dr Koonin, who participated in the round-table discussion.
Other challenges highlighted by Dr Balakrishnan include persuading public agencies to publish real- time information that is "machine readable". Otherwise, creators of applications, who may come from the private sector, will not be able to automate information extraction for their apps.
One way is for public agencies to share the building blocks - or application programming interface (API) - of government apps already developed, so innovators can quickly build improved versions without having to recode everything from scratch.
Dr Balakrishnan added that a compact nation like Singapore is well-positioned to roll out national systems to test and refine smart nation prototypes much faster than other economies.
itham@sph.com.sg

This article was first published on January 20, 2015.
Get a copy of The Straits Times or go to straitstimes.com for more stories.