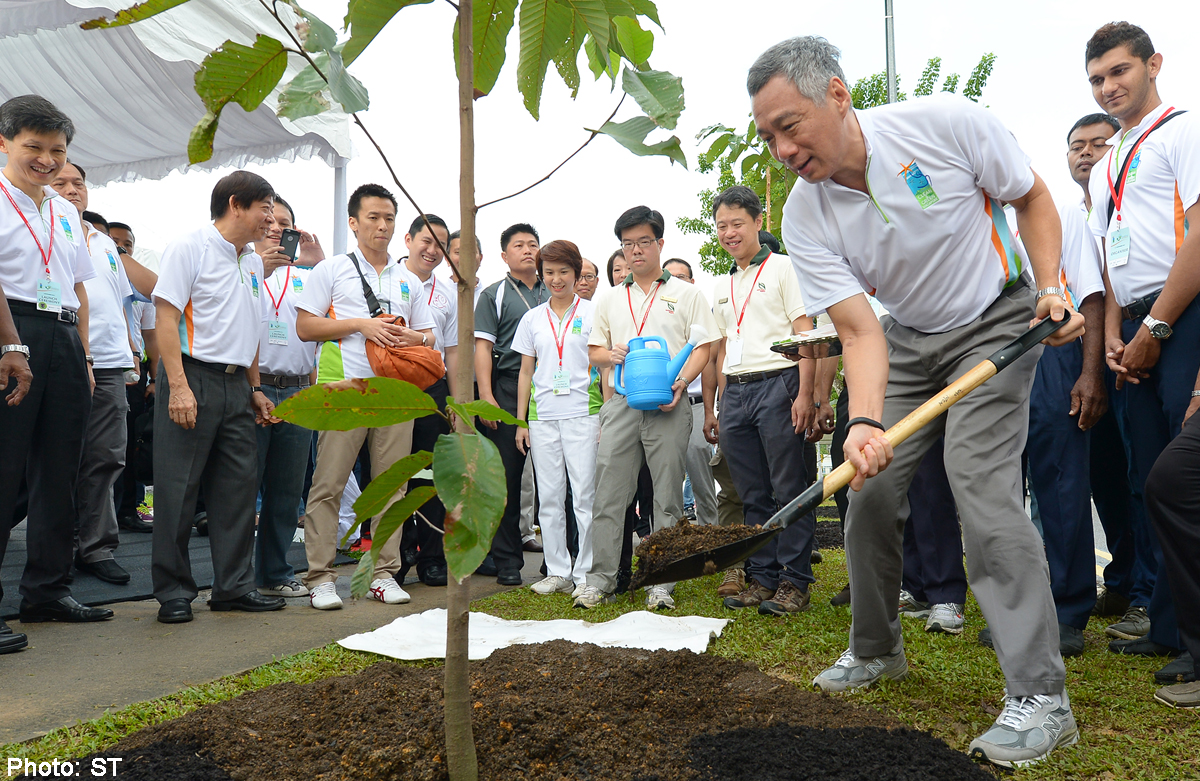 Singapore will commit $1.5 billion over the next five years to make the country more clean and green, Prime Minister Lee Hsien Loong said yesterday.
He was at the launch of the Sustainable Singapore Blueprint 2015.
The document sets out targets and strategies for green development up to 2030.
The blueprint, first released in 2009, has been revised to take stock of achievements in the last five years as well as developments in Singapore and elsewhere.
More than 6,000 people took part in public consultations and focus group discussions for the new document.
"This is our collective vision to make Singapore a cleaner and greener home," Mr Lee said.
The updated blueprint sets out targets and projects under broad categories, such as making towns more "eco-smart", reducing the number of cars and boosting walking and cycling, reducing waste, encouraging green business practices, and promoting graciousness among Singaporeans.
Upcoming projects include an electric car-sharing trial, more cycling paths and more greenery and waterways for recreation.
"Pioneers in our midst may remember the first Keep Singapore Clean campaign in 1968 was a massive effort," said Mr Lee. "We have built a clean and green home we can be proud of... and we must build on this culture.
This article was first published on Nov 09, 2014. Get The New Paper for more stories.