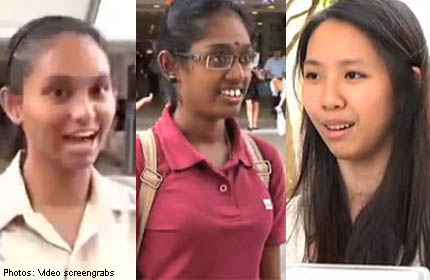 SINGAPORE - While Singaporeans girls feel that National Service (NS) is good for the country, some show that they would rather men do it and not themselves.
In a survey by the Institute of Policy Studies, majority of Singaporeans (99 per cent) feel that compulsory NS is essential for the nation.
When asked in street interviews conducted by RazorTV, while Singaporean girls expressed those sentiments, only 9.3 per cent would actually serve in NS themselves.
They reasoned that women were weaker physically, and that they did not want to "push back their studies" for two years for something irrelevant to themselves.
The cut version of the video has recently been circulating and raising a lot of backlash in social media networks like Facebook, with netizens calling Singaporean girls "hyprocrites" and "princesses".

Visit STOMP for more stories.