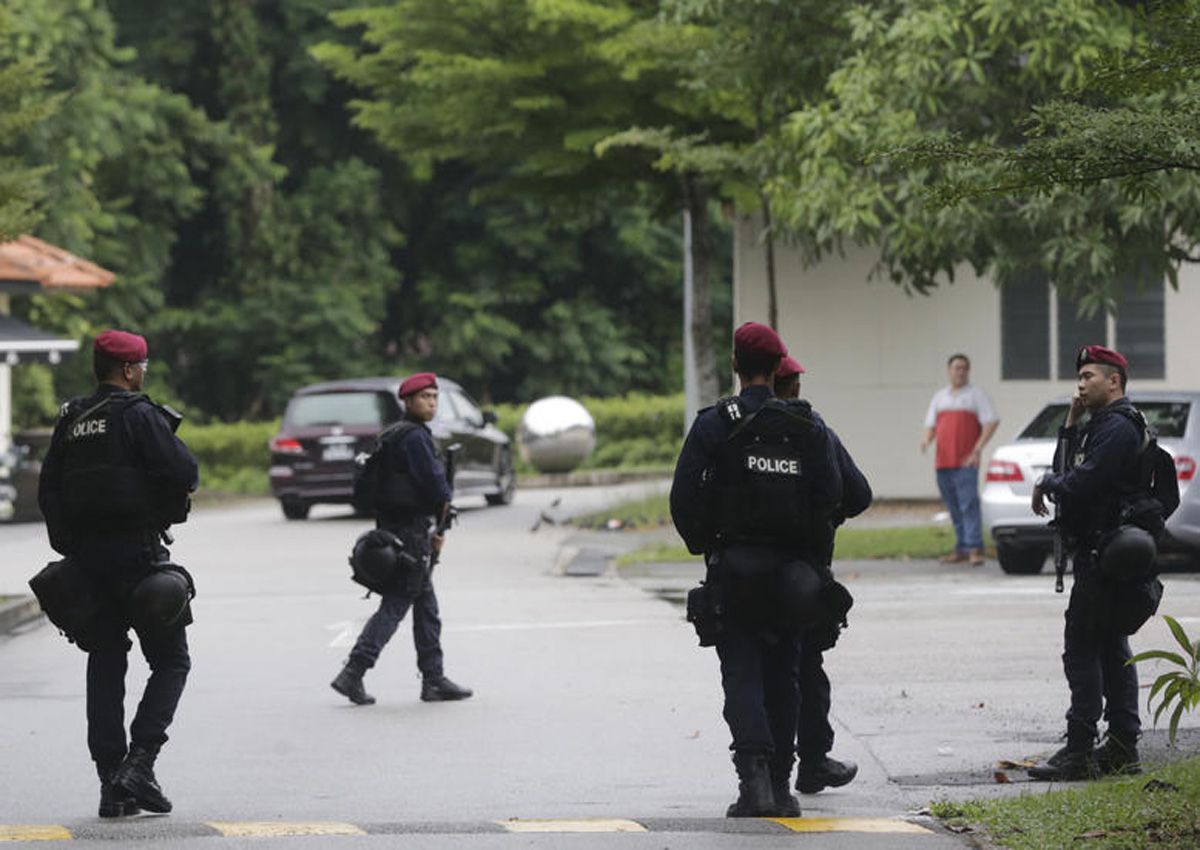 Singapore is not an easy target.
Even so, if terrorists were to strike it, the attack would likely be carried out by "self-radicalised" individuals consumed by terrorist ideology on the Internet.
Terrorism experts told The Straits Times that this is why Singapore needs to redouble its efforts to tackle the terror threat online.
The issue is something that should be "front and centre" for Singapore, said Dr Kumar Ramakrishna, head of policy studies at the S. Rajaratnam School of International Studies. "ISIS (Islamic State in Iraq and Syria) has a big, strong social media presence and we know they are making a strong effort to target South-east Asian Muslims."
The militant group claimed responsibility for the Nov 13 terrorist attacks in Paris that killed 129 people and injured over 350.
The authorities here have repeatedly warned of the threat of ISIS, noting that hundreds from the region have joined the fight in Syria, including a few from Singapore.
Two Singaporeans were detained under the Internal Security Act in August for planning to do just that. They had been radicalised by online ISIS propaganda, the Ministry of Home Affairs said in September.
Dr Kumar said the community here must build "mental firewalls" so that it would be more resilient to such ideology.
"What is happening online is difficult to control," said Dr Rohan Gunaratna, head of the International Centre for Political Violence and Terrorism Research. "Singapore has to invest and build online platforms to counter terrorism - there has to be an effort to work with the community on this."
He noted that there are already strong efforts offline, pointing to those by the Government and religious organisations. These include the Community Engagement Programme, which seeks to foster bonds across religious groups, and the Religious Rehabilitation Group, which counsels terror detainees and counters radical ideology.
And even as experts call for continued vigilance, Singapore remains a tough target for terrorists because of its tight border control and laws on firearms. "The American approach of allowing weaponry is like arming the terrorist; the European approach of opening the borders is tacit facilitation - you have no control over what is happening outside your borders," said Dr Rohan.
Singaporeans, too, appear to be vigilant, said Dr Norman Vasu, deputy head of the Centre of Excellence for National Security. Referring to "Exercise Times Square" in 2010, when police rigged smoking cars at locations around the island, Dr Vasu noted that 52 Singaporeans "instantly contacted the police".
There was criticism then that the public here had a lax attitude to terrorism, but Dr Vasu disagrees.
He said: "I, on the other hand, would argue that was 51 people more than we needed to alert the authorities to such an incident."
But that does not mean Singapore is not vulnerable. The Paris attacks prove that terrorists continue to exploit security vulnerabilities.
Experts pointed out that attackers in Paris picked community targets - including a stadium, concert theatre and restaurants - because the French increased security at hard targets, such as government installations, in the wake of the Charlie Hebdo attacks earlier this year.
Any successful counter-terrorism strategy then would require society here to develop a resilience enabling it to take a successful attack in its stride, said Dr Tim Huxley, executive director of the International Institute for Strategic Studies (Asia).
He pointed to how society had banded together and weathered the severe acute respiratory syndrome crisis, citing this as proof that Singaporeans are socially resilient, adding: "It's the ability to cope with an attack and its consequences, for society to rebound quickly in its aftermath."

This article was first published on November 18, 2015.
Get a copy of The Straits Times or go to straitstimes.com for more stories.