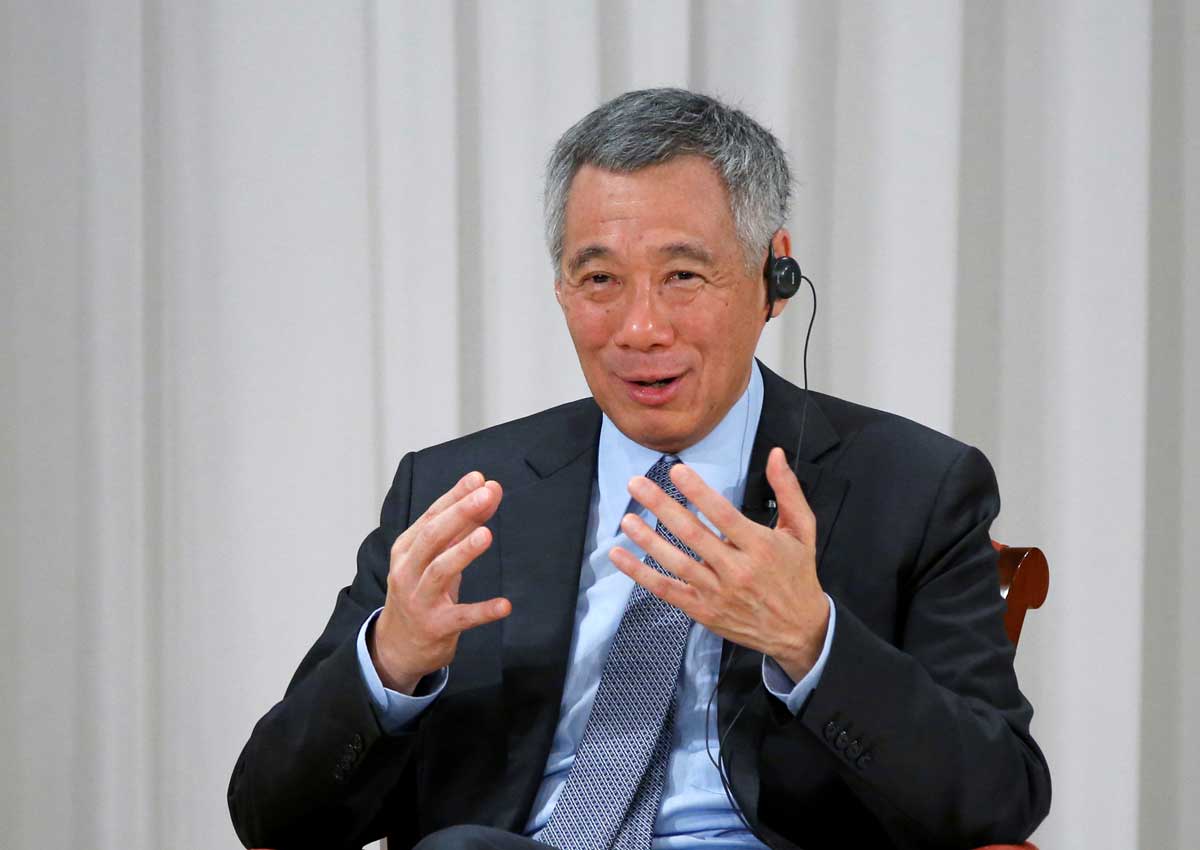 SINGAPORE must never be seen to be "playing multiple sides", Prime Minister Lee Hsien Loong told reporters yesterday at the end of a four-day official visit to Tokyo to mark 50 years of bilateral ties between Singapore and Japan.
"We must have a stand, our own position, and we stick to that position whomever we are talking to, whichever country or capital you are in," he said.
"When you make a speech, the gist of the message has to be the same. That's what I try to do, and that's what I tell the leaders I'm speaking to whether I'm in Washington, Hangzhou, Tokyo, Europe or Moscow. My essential message is the same."
Speaking about Singapore's "basic foreign policy approach" - which is to be friends with all the countries who want to befriend Singapore,
PM Lee added: "You cannot have different messages for different people because you will soon run into very serious trouble."
But he acknowledged that ties among Singapore's friends might, from time to time, be complicated by issues such as the territorial disputes in the South China Sea.
In such a situation, he said: "We will have to decide where we are going to stand, and how we can try our best to preserve our friendship with both sides of the issue."
Singapore, as the dialogue coordinator for ASEAN-China relations, has been consistent in what it stands for, said Mr Lee. "And where we can try to help push things forward for other countries, we work with them to do that."
But he added that, when the countries do not agree, Singapore accepts that there are different perspectives.
"I'm not exactly the same as your position but that doesn't mean I'm against you, and we have to work together because no single issue defines the whole relationship with another country," he said, noting the multifaceted nature of diplomatic relations, ranging from trade and people-to-people exchanges to tourism.
"You have to try and contain the issues where there may be difficulties, and not let it sour the whole gamut of ties," PM Lee added.
And within ASEAN, whose member states have substantive partnerships with major powers, countries "have to work out where they stand on issues and whose interests they take".
"I think most of the time, the ASEAN countries will decide on interests which are in their own or collectively ASEAN's interests, or where that's not possible, to take or state its own stand," he added.
PM Lee was scheduled to arrive in Singapore yesterday evening.
waltsim@sph.com.sg

Get MyPaper for more stories.