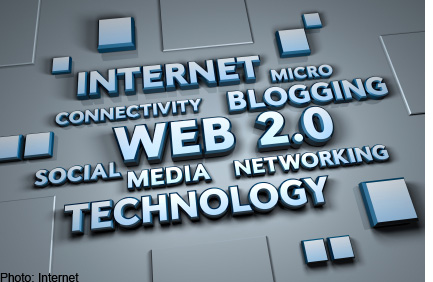 Singapore has been ranked No. 2 - for the fifth year- for using infocomm technology to improve economic productivity and social development.
In a ranking of 148 countries and territories by business school Insead, it came second behind Finland and ahead of the United States (No. 7), Hong Kong (No. 8) and South Korea (No. 10), the only other Asian location in the top 10.
The 13th edition of the Global Information Technology Report said: "Singapore has become one of the most knowledge-intensive economies globally, and is an infocomm technology-generation powerhouse."
The nation's high ranking was due in part to the Government's strong showing in the use of infocomm technology, said Mr Bruno Lanvin, co-editor of the report.
Mr Lanvin, who is also executive director of the Insead European Competitiveness Initiative, told The Straits Times that another reason was the high level of education among its people, especially in mathematics, science and technology.
"Singapore has shown a remarkable ability to anticipate what the next challenge would be for IT (information technology)," he said.
But though the use of infocomm technology here is high in the public sector and large companies, Singapore could improve on getting more people, as well as small and medium-sized enterprises, to use technology, Mr Lanvin said.
"Singapore has not been seen yet as a source of innovation in business services. This could change very quickly, which may help Singapore move to the No. 1 spot," he added.
The country's ranking attests to efforts by the Infocomm Development Authority to implement new technology here like fibre broadband, said Mr Mike Ang, president of the Association of Telecommunications Industry of Singapore.
This has made Singapore an attractive place to work in, and has helped businesses, said Mr Ang.
With the fast Internet access speeds of fibre broadband - it can be 10 times faster than phone-line broadband - it becomes easier to make use of applications over the Internet, a much harder proposition in the late 1990s and early 2000s, when Internet speeds were slower, he said.
He added that the Government's moves to offer many public services online has benefited people. "It makes it very easy to pay bills and income taxes," said Mr Ang.
kennyc@sph.com.sg
This article was published on April 26 in The Straits Times.


Get a copy of The Straits Times or go to straitstimes.com for more stories.