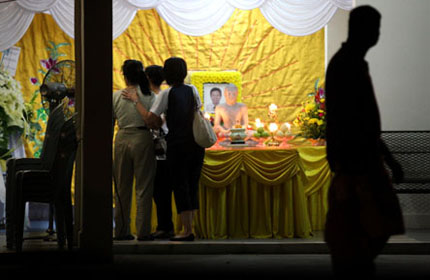 Fang Gao San's victim was a jovial man who worked as an announcer at Singapore Pools twice a week.
It was a retirement job of sorts and Mr Sito Woon Chee, 59, enjoyed his job, said his colleague Joseph Shee.
The executive officer, 53, with the betting company had been working with Mr Sito in the draw-and-results department in 2010.
Mr Shee told The New Paper over the phone yesterday that Mr Sito had quit his job in a bank when it got too stressful.
He was with Singapore Pools for close to five years when tragedy struck.
Mr Sito was involved in the lottery draws for 4-D, Toto and the monthly Singapore Sweep, where he would read out the winning numbers.
The part-time worker never shied away when asked to take on extra duties for special events, Mr Shee said.
Married without children, Mr Sito regularly attended Buddhist classes and meditation sessions.
A former president of the Singapore Buddhist Meditation Centre, he was well-read and often shared his knowledge of Buddhism with fellow workers.
"He was a very cheerful and jovial man, and we miss him," Mr Shee said.

Get The New Paper for more stories.