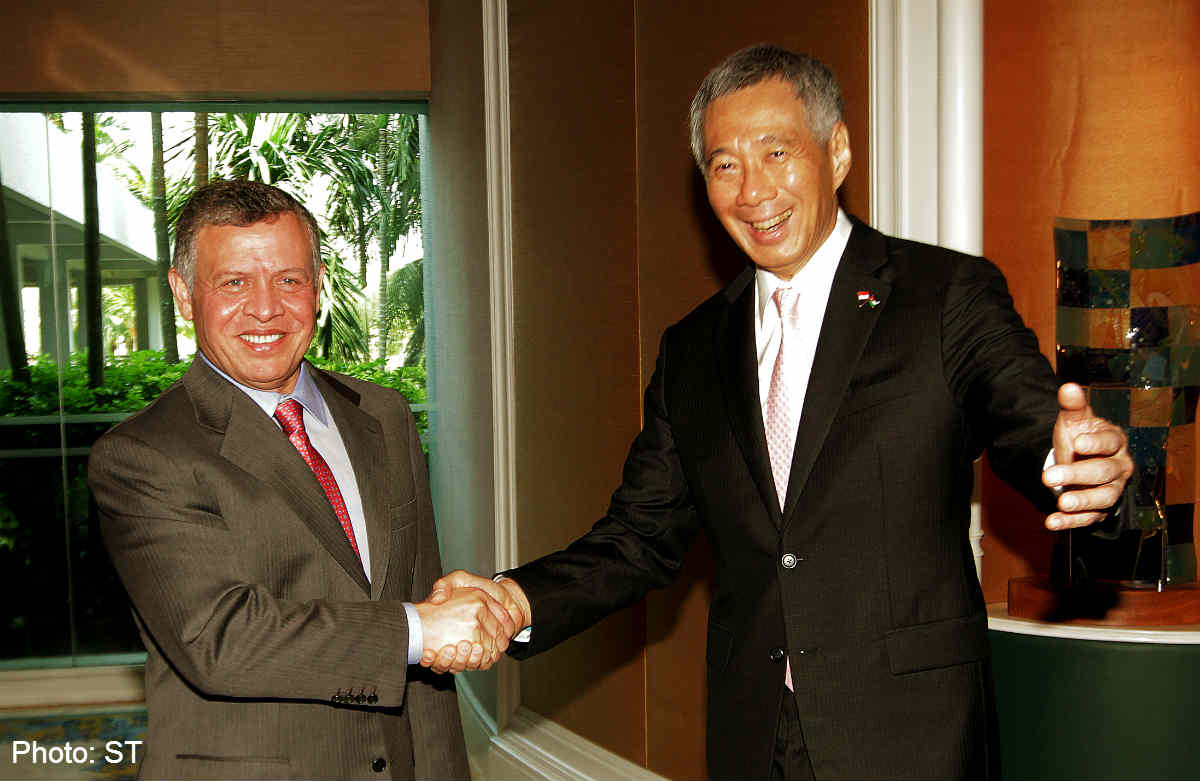 SINGAPORE - Singapore could help Jordan train its civil servants as discussions between the two make headway.
Keeping up with his drive to improve his government's performance in his country, Jordan's King Abdullah II and his team of officials invited officials of the Republic's Civil Service College (CSC) to visit Amman, to assess training needs for bureaucrats and steps that could be taken to attract leaders for public service.
The 52-year-old monarch, who embarked on political and economic reforms last year after protests broke out, took much interest in programmes of the CSC to train Singapore's civil servants, as he sat in for a presentation on the second day of his visit on Tuesday.
Discussions could lead to programmes to "train the trainer" or specific consultancies for initiatives to attract, develop, train and retain leaders, Mr Kwek Mean Luck, dean and chief executive officer of the CSC, told The Straits Times.
Human capital development has been the focus of King Abdullah's visit to Singapore this time. It comes as his administration is trying to ensure enough jobs for the country's population, of which 70 per cent are 18 or younger.
On Tuesday, a memorandum of understanding on cooperation in human resource development was signed between the two sides.
Human capital development is important, Mr Kwek said.
For any challenge, "who you have to drive things, to think of new ideas and implement them is key", he said.
"In that sense developing human capital whether in schools or elsewhere is critical. That will determine whether you have the capacity to appreciate the past, deliver in the present, and plan for the future."
King Abdullah was hosted to lunch by Prime Minister Lee Hsien Loong on Tuesday. Both leaders welcomed the strong ties between Singapore and Jordan and the king gave PM Lee an update on developments in Jordan, a press statement issued by the Foreign Affairs Ministry said.
shefali@sph.com.sg
Get a copy of The Straits Times or go to straitstimes.com for more stories.