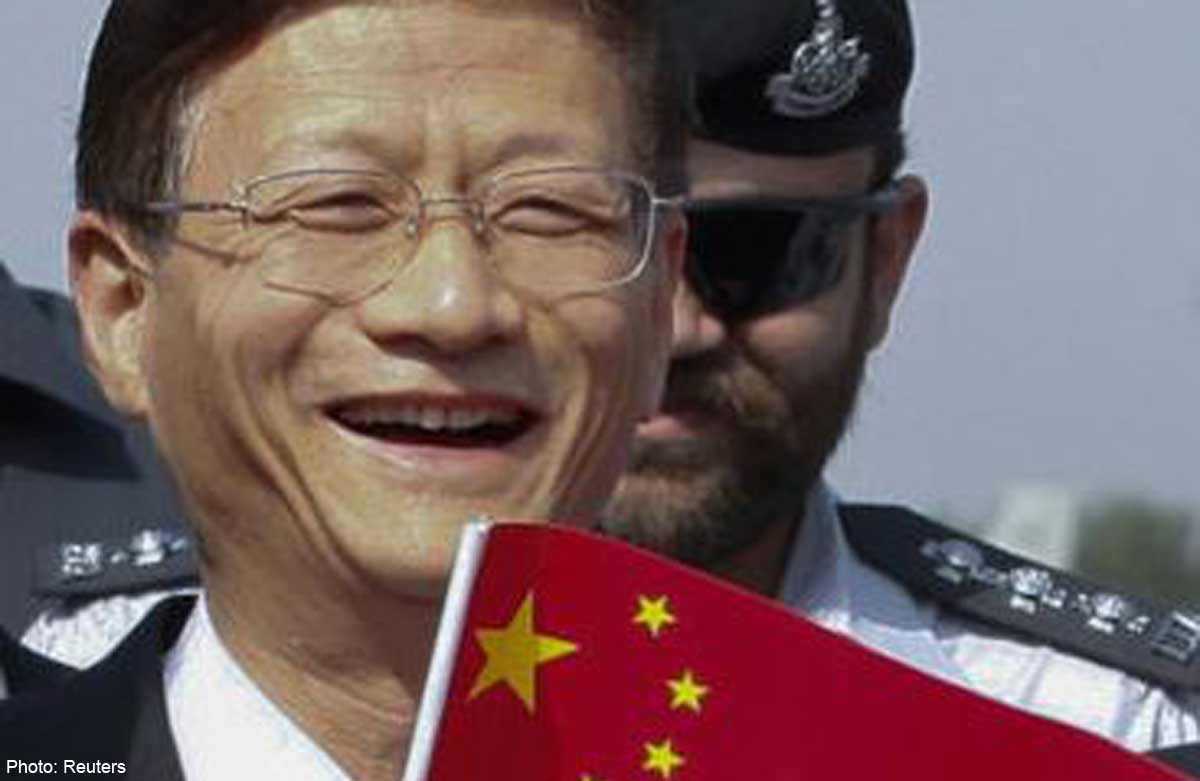 China has been greatly inspired by Singapore's social governance, be it the way the ruling party seeks out interaction with the people, or how the Government promotes a harmonious relationship between employers and workers, said top Chinese official Meng Jianzhu yesterday.
Speaking at the second Singapore-China Social Governance Forum, Mr Meng - who oversees China's judicial and domestic security apparatuses as secretary for the Chinese Communist Party's Political and Legal Affairs Commission - said he attributes Singapore's success in managing social challenges to its strict adherence to the rule of law.
"People's reverence towards the law and (their) compliance are established social behaviour," he said, citing observations from a 2011 visit to Singapore.
"Fair and strict law enforcement and judicial process make sure that violations come at a high price. These effective practices are very helpful for China in its efforts to promote the rule of law in social governance," he told an audience of 200 Chinese and Singaporean public servants who were gathered in Beijing for the biennial event.
Deputy Prime Minister Teo Chee Hean, who spoke after Mr Meng, said Singapore's laws set the outer boundaries of what constitutes acceptable behaviour between different groups.
But, he emphasised, with the exception of corruption, the Singapore Government tries not to tackle social issues through prosecution and penalties.
Rather, it crafts policies to shape interactions between groups and creates "common spaces" for them to mix easily and freely with one another. These include racial quotas in public housing estates to prevent ethnic enclaves from forming and setting up inter-racial and inter-religious community groups.
Minister for Social and Family Development Chan Chun Sing, delivering the keynote address for the Singapore side, said the common characterisation of Singapore's approach as one prizing "fa" (law) above "qing" (sentiment) is an overly simplistic one.
"While the rule of law backs us with the legal framework to enforce our social harmony, we only employ it as a last resort," he said.
Pointing to the way that institutions like national service throw young people of different backgrounds and social strata into close co-existence, allowing for mutual understanding to grow, he said "targeted social mechanisms" can encourage individuals to treat one another kindly and generously.
Political and Legal Affairs Commission secretary-general Wang Yongqing gave the keynote speech for the Chinese side, focusing on the way that social development has lagged behind economic development in China.
To achieve social fairness, he said, China's judicial system must be reformed and strengthened. It is only when the Chinese public can see that the justice system works that they will have faith in the authority of the law and turn to legal solutions for their problems, thus kick-starting a virtuous circle, he said.
rchang@sph.com.sg

This article was first published on July 29, 2014.
Get a copy of The Straits Times or go to straitstimes.com for more stories.