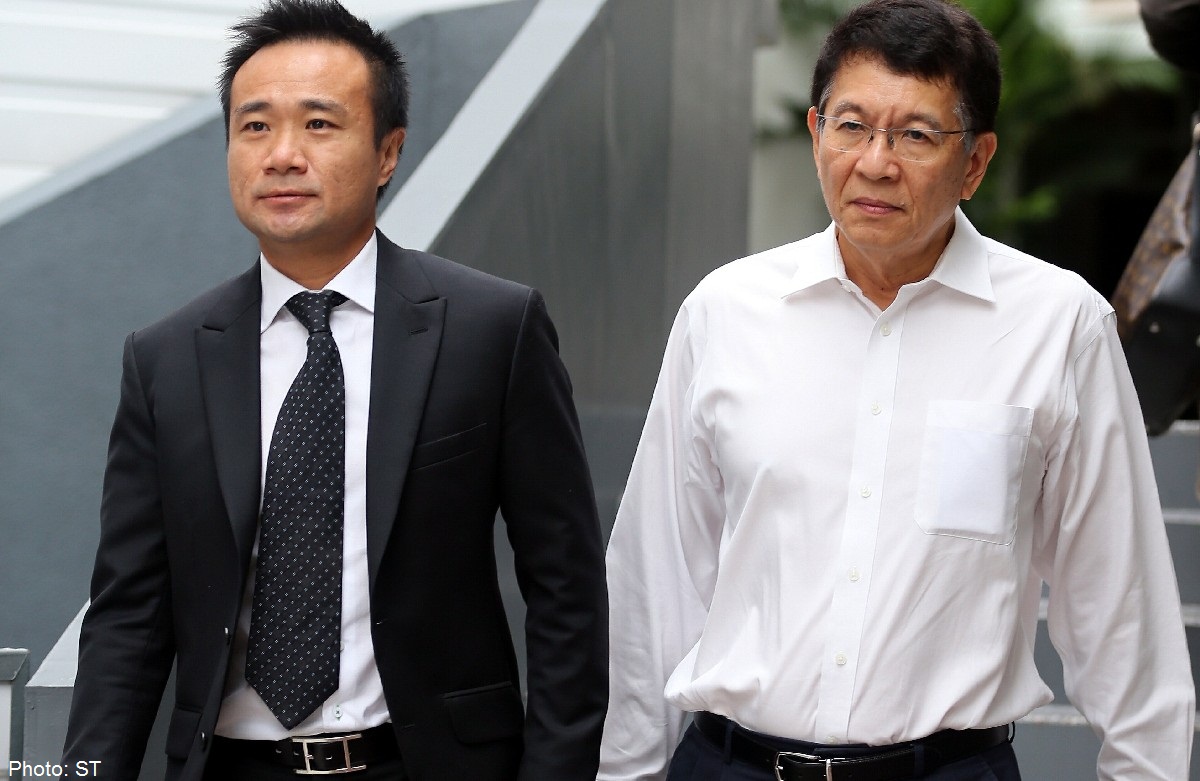 SINGAPORE - Singapore Technologies Engineering Ltd said on Tuesday a court has charged a former executive with corruption.
See Leong Teck was president of unit ST Marine from Dec. 1997 to Feb. 2008, the company said in a statement. He was charged at the State Courts of Singapore.
Earlier this month, the court filed bribery and fraud charges against three former executives of ST Engineering, one the Asia's largest defence and engineering groups.
Former president of ST Marine charged, along with two ex-employees
By Claire Huang, The Business Times
Dec 12, 2014
Bluechip engineering giant Singapore Technologies Engineering (ST Engineering) has been hit by a corruption scandal that has implicated six former senior executives including two ex-presidents of its wholly owned subsidiary, Singapore Technologies Marine Ltd (ST Marine).
On Thursday, three of the six - Chang Cheow Teck, 54, Ong Tek Liam, 58, and Mok Kim Whang, 64, - were charged in court.
Chang, who was president of ST Marine from March 2008 to April 2010 and president of ST Aerospace from May 2010 till June this year, allegedly conspired with two subordinates - Ong and Teh Yew Shyan - to offer bribes in return for shiprepair contracts between 2004 and 2010.
Court documents said that a bribe of more than S$234,000 was given to Hyundai Engineering and Construction Limited's employee, Seo Tae Kyu, in March 2009.
The charges stated that Chang conspired to bribe two unnamed staff of Myanma Five Star Line between February and April 2010, with payments totalling more than S$39,000. It is unclear if the two unnamed staff are separate individuals or the same person.
Chang's lawyer, Hamidul Haq, said that Mr Teh, who was a senior vice-president at ST Marine from 2004 to 2010, is deceased.
Ong, who was the company's group financial controller and senior vice-president of finance from April 2007 to December 2012, faces 118 counts of conspiring with Mr Teh and ex-president See Leong Teck, to defraud the company between 2004 and 2010.
She allegedly abetted false entries in petty cash vouchers for bogus entertainment expenses amounting to more than S$521,000.
Mr See was president of ST Marine from December 1997. He retired in February 2008.
Mok, the former senior vice-president (Tuas Yard) of ST Marine from June 2000 to July 2004, has been accused of one count of conspiring with Mr See and Patrick Lee Swee Ching, to bribe another Hyundai staff Pyo Sei Jin in return for shiprepair contracts. He allegedly paid Mr Pyo more than S$43,700 in May 2004. Mr Lee had served as ST Marine's group financial controller from January 2001 to October 2006 before he left to join VT Systems. He retired in October 2012.
Asked if more individuals will be charged, an Attorney-General's Chambers spokeswoman declined comment as further investigations are ongoing.
The pre-trial conference for the three accused has been fixed on Jan 9. The maximum penalty under Section 6(b) of the Prevention of Corruption Act is a fine of S$100,000 and a jail term of five years.
For falsifying entries with intent to defraud, the maximum punishment is 10 years in jail and a fine.
Singapore investment firm Temasek Holdings has a majority stake in ST Engineering, a solutions and services provider in the aerospace, electronics, land systems and marine sectors.
In a statement to the Singapore Exchange on Thursday, ST Engineering said that it had first announced in September 2011 that the Corrupt Practices Investigation Bureau (CPIB) was investigating certain transactions "involving former and current employees of ST Marine".
It added that the charges against the three ST Marine former employees "are not expected to have any material impact on the consolidated net tangible assets or consolidated earnings per share of the ST Engineering Group for the financial year ending Dec 31, 2014".

This article was first published on Dec 12, 2014.
Get The Business Times for more stories.