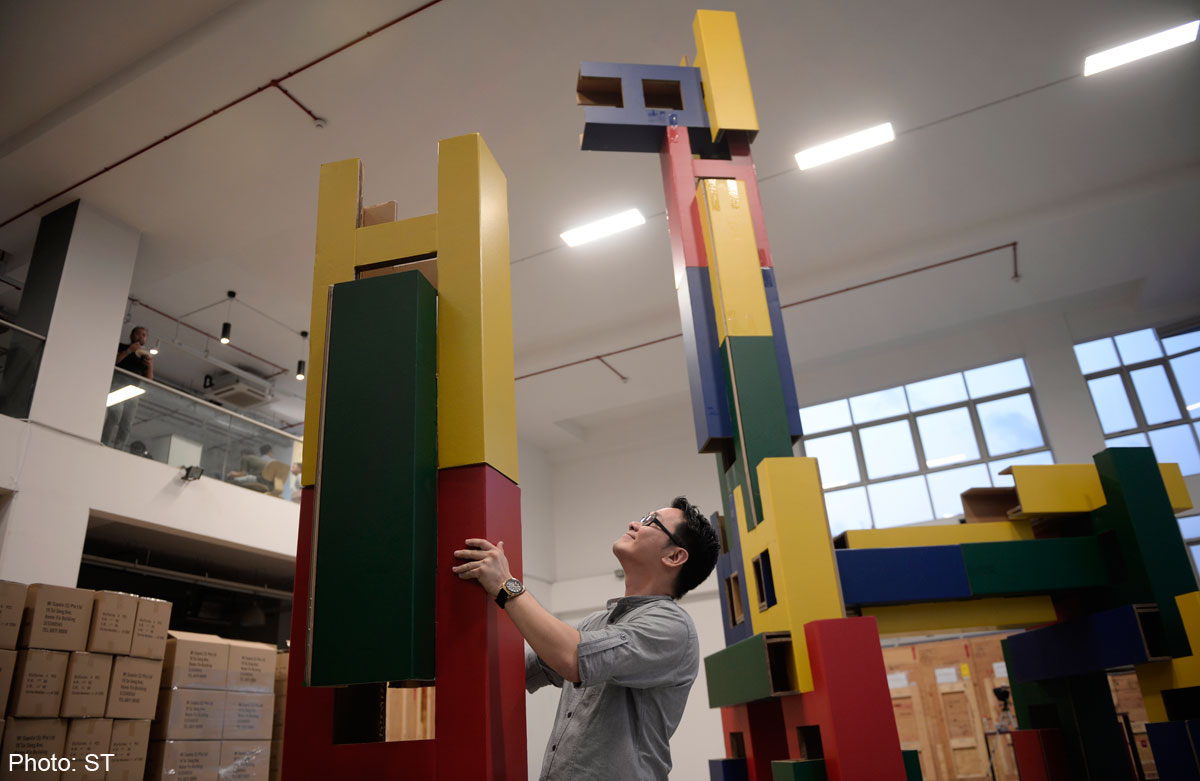 Cardboard sculptor Bartholomew Ting (right) stuck his neck out at an exhibition when he displayed a 6m-tall giraffe made out of cardboard.
The 34-year-old's creation, made out of interlocking flat-pack pieces, was among dozens on show at a Makers' Meetup last Friday.
The event was organised by the makers' community and held at the Home-Fix Experience Centre in Tai Seng Avenue.
Mini-LED stickers that light up upon contact with conductive materials and plastic models made with 3-D printers were also on display.

Get a copy of The Straits Times or go to straitstimes.com for more stories.