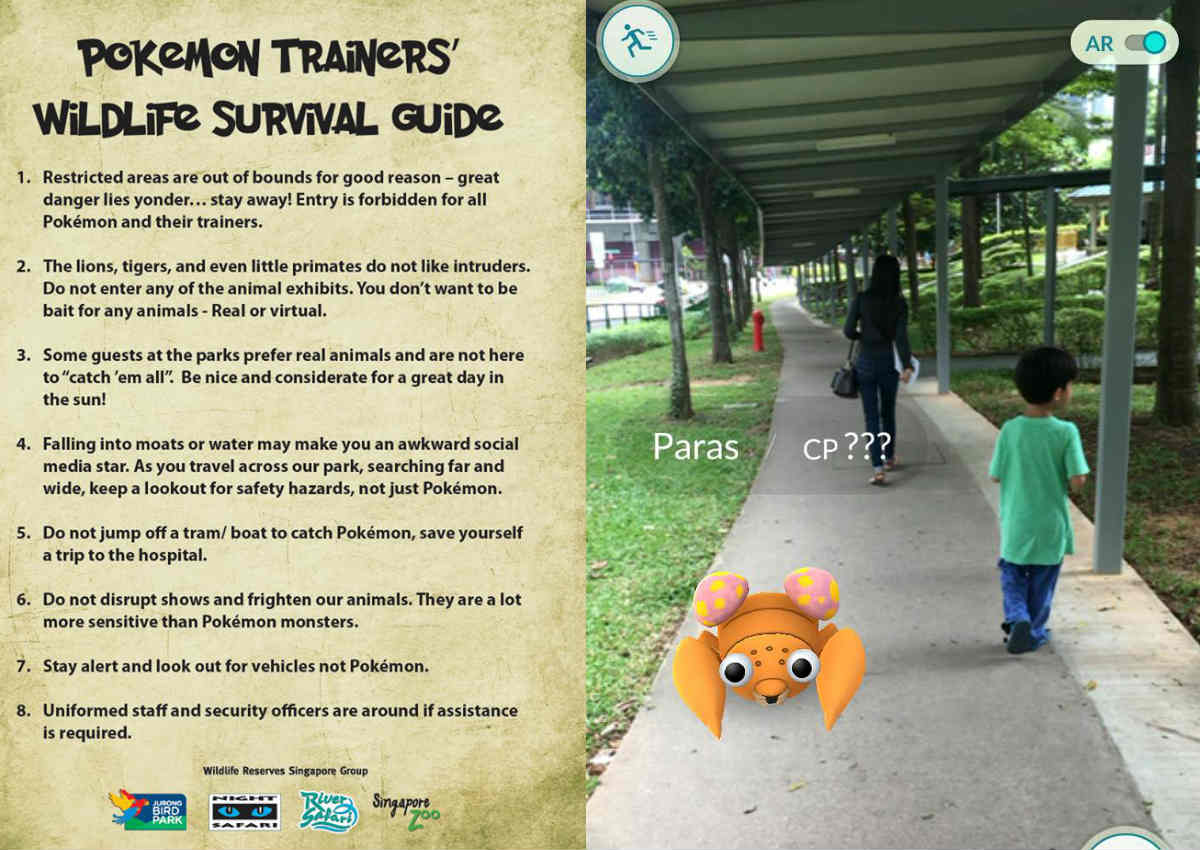 SINGAPORE - It seems animals are not the only attraction you can catch at the Singapore Zoo these days.

Thanks to the launch of Pokemon Go on Saturday (August 6), you may also be able to spot Pikachu, Charmander, Squirtle and other Pokemon characters hanging out with the tigers and monkeys at the zoo.

And if you've joined the mission to catch em' all, there are eight Pokemon Gyms and 78 Pokestops at the Jurong Bird Park, Night Safari, River Safari, and Singapore Zoo, said the Wildlife Reserves Singapore (WRS) on Sunday (August 7).

The WRS has even provided maps detailing the locations of all these virtual hotspots at the three wildlife parks on its websites.


In a Facebook post, WRS released a list of guidelines called the 'Pokemon Trainers' Wildlife Survival Guide', providing tips for Pokemon trainers to stay safe as they go on their hunt. These tips include reminders to stay out of animal enclosures, and to be mindful of animals which are easily frightened or startled.

WRS also hinted that there would be more exciting announcements to come, saying that it was "looking to offer special Pokemon experiences in the four wildlife parks, and details will soon be announced".


ljessica@sph.com.sg