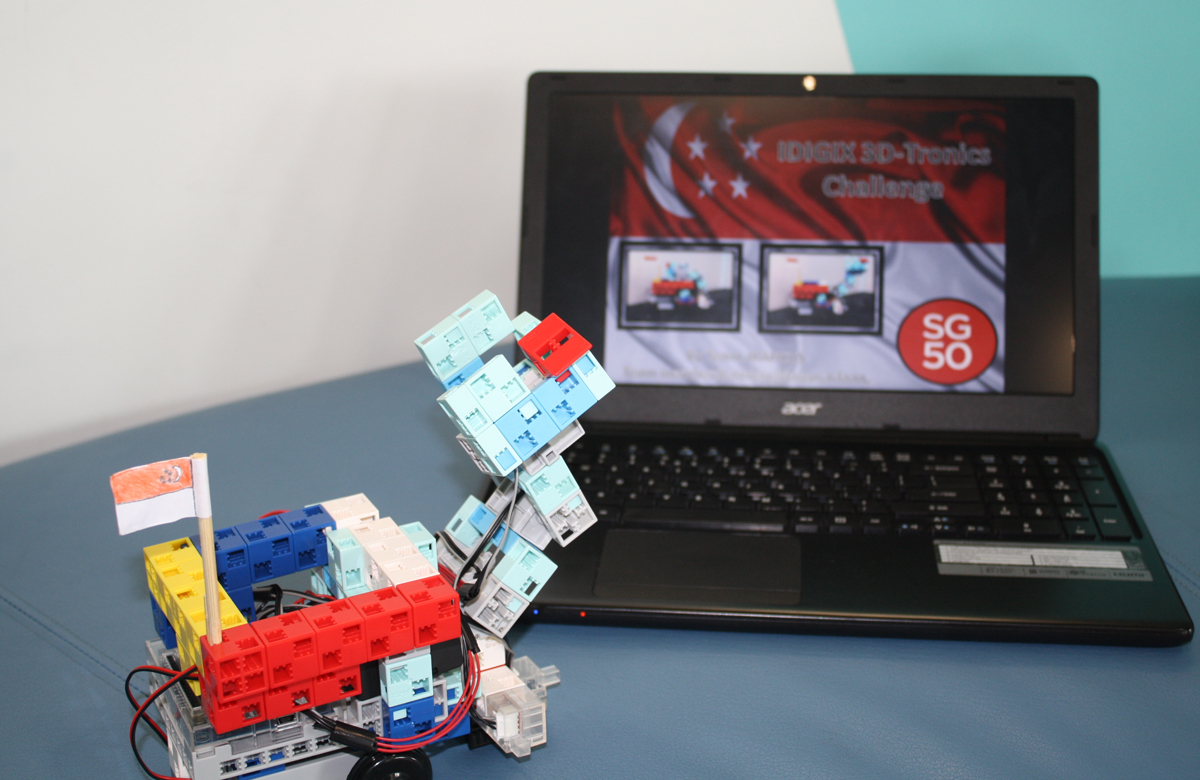 SINGAPORE - From mobile bomb shelters to central refuse systems that can sort rubbish, purify air and water at once, and robots that can clear rubbish - all made with 3D printed components - these student projects will be competing at the inaugural 3D-Tronics Challenge on Sunday.
Conceptualised and designed by 250 students from 8 to 20 years old, these prototypes will take part in the 3D-Tronics Challenge to be held at City Square Mall.
It is an initiative by education service providers Zenitant Holdings Pte Ltd and Materialiseit LLP, together with Infocomm Development Authority of Singapore (IDA) Labs and ITE College East to stimulate  an interest in science and technology,  particularly in 3D printing and robotics.
Going with an SG50 emphasis, the first contest category requires participants to build a device along one of two themes - defending Singapore, and keeping the country clean and green.
In the second category, students build and programme robots to pick up toy military figures or clear rubbish along a pre-determined route.
Seng Kia Lin Andrea, a Secondary 2 student from Paya Lebar Methodist Girls' School, said: "I joined the competition because I've always thought that building robots was really interesting. Taking part gave me a chance to learn more about robots and programming. I feel this is a learning experience that schools don't normally provide."
And more students may soon have a chance to take up robotics and coding in school, as subsidised courses such as the Code For Fun enrichment programme will be made available in July.
Mr Philip Kong, Managing Director of Zenitant Pte Ltd and Chairman of the 3D-Tronics Challenge Organising Committee said: "More than 15 local schools have signed on to our 3D printing and robotics programme this year. We see the scope for such programs to increase, as IDA offers sponsorships to help expose students to coding and computational thinking."