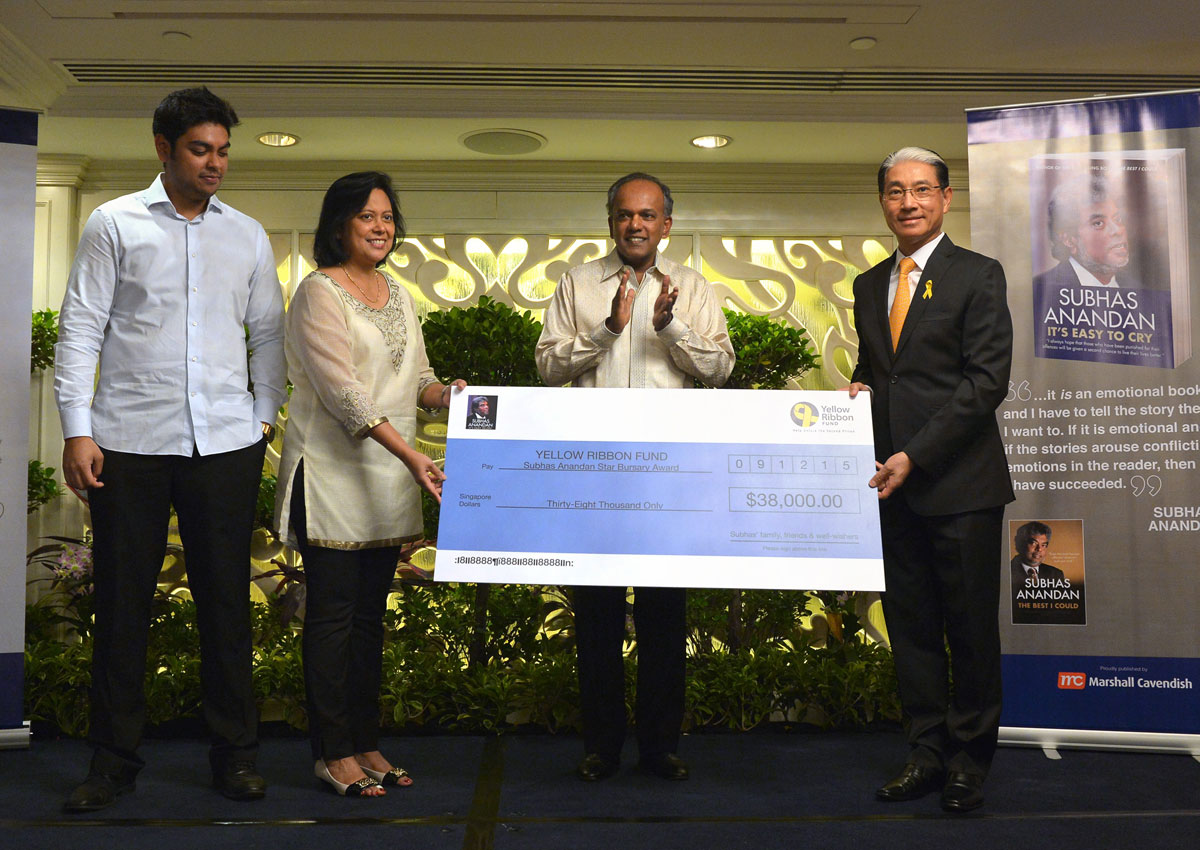 It's Easy To Cry, a book by top criminal lawyer Subhas Anandan released posthumously, has raised $38,000 for the Yellow Ribbon Fund Subhas Anandan Star Bursary Award.
The amount was raised through sponsorships, as well as from family and friends who got a copy of the book with every $50 donated. The fund was launched in October last year to provide former convicts with financial help for their studies.
Mr Anandan, who died in January at age 67, dictated the chapters of the book while undergoing kidney dialysis treatment last year.
His son Sujesh Anandan said at the official book launch at the Shangri-La Hotel yesterday: "This second book was particularly
difficult for my father to write. It was dictated during what I think was the lowest point of his life. However... he (shared) his feelings more candidly."
The 25-year-old final-year law student added: "I miss watching football with my father. It's never easy but we are handling it well and we have a lot of support from our family and friends."
About 150 people, including retired judge of appeal Thean Lip Ping, attended the launch.
Law Minister K. Shanmugam, the guest of honour, said: "I described his loss as a loss to Singapore and I meant everything I said then... It's a loss that's not going to be replaced easily."
The book, published by Marshall Cavendish, is about Mr Anandan's early life, family and close friends, and includes his recollections of criminal cases he handled.
One of the sponsors, Cheng Meng Furniture Group, sponsored 500 copies. Chairman Kesavan Choo, 72, said: "Subhas had been a family friend of 40 years. He was always willing to help when a friend was in trouble, and we are grateful that we have a chance to be a part of (this)."

This article was first published on Dec 10, 2015.
Get a copy of The Straits Times or go to straitstimes.com for more stories.