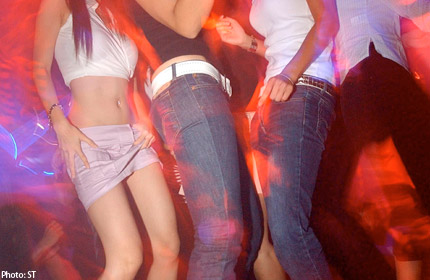 SINGAPORE - Police have arrested a 21-year-old man for suspected outrage of modesty of a female patron at a club along Jiak Kim Street.
The 22 year-old woman was on the dance floor on Oct 3 at about 2 am when noticed that the suspect was dancing and moving closer to her. As she moved away from him, she saw him reaching out his hand, allegedly touching her bottom.
The woman's friend reported her claim to the club's security personnel, who then called the police in and arrested the man.
The police as investigating the matter.
The suspect faces up to 2 years' jail if convicted.
maryanns@sph.com.sg