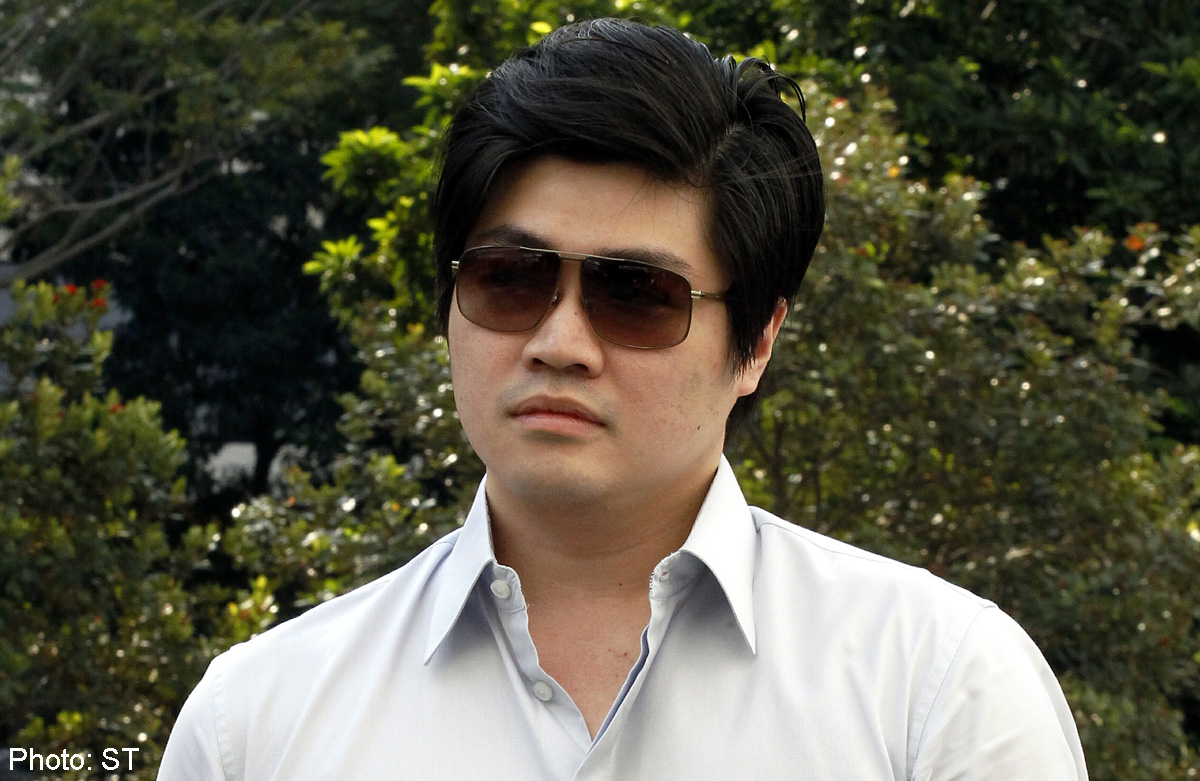 SINGAPORE - The man labelled by Interpol as "the leader of the world's most notorious match-fixing syndicate" apparently had a part to play in arranging prostitutes for three Lebanese officials when they were in Singapore - bribes that are now central to a corruption trial.
Dan Tan Seet Eng's name surfaced for the first time last Thursday in direct relation to three charges faced by businessman Eric Ding Si Yang, 31, who is accused of bribery in return for fixing an unspecified future match.
Both men are Singaporeans.
To secure the prostitutes, Ding had first called Tan, who then phoned his alleged runner Choo Beng Huat, the court heard.
Choo then allegedly contacted mamasan Nah Su Yin to make the arrangements. Separately, Tan had also purportedly rang up Ms Nah.
Therefore, there are no records of any phone conversations between Ding and Ms Nah, testified Corrupt Practices Investigation Bureau (CPIB) officer Jeffrey Tan.
Earlier last Wednesday, the court heard that neither Ms Nah nor the prostitutes could recognise Ding in an identification parade. Ding could not identify any of them either.
The Straits Times understands that Tan and Choo are among five people arrested under the Criminal Law (Temporary Provisions) Act in September last year.
Four were detained without trial, and one is under the police supervision regime, which involves a curfew and regular reporting to the police, among other conditions.
All five have been placed in front of an independent review committee to look into their arrest orders under the Act. These orders are subject to confirmation, cancellation or variation by the President after the committee presents to him its findings.
It also emerged last Thursday that Ding is the subject of an ongoing probe into suspected money laundering activities.
In an earlier session of the trial last year, it was heard that his frozen assets include a terraced house and an Aston Martin V8 Vantage worth more than $550,000.
Last Thursday, defence counsel Thong Chee Kun argued that CPIB was negligent in its procedures, and as such, failed to consider the full picture in forming its case against Ding.
For example, Mr Thong questioned why call tracing was neither conducted on any of the officials' Lebanon-registered mobile numbers nor on the phone numbers of the hotel rooms where the officials were putting up.
He said: "Your investigations would not be able to reveal, as a matter of fact, whether (any of the three officials) spoke to anyone else... on their hotel room phones, or on their international phones."
CPIB's Mr Tan disagreed, saying that evidence was gathered from the officials' statements, and via call screenings done on Ding's phones and the Lebanese referee Ali Sabbagh's Singapore number.
The prosecution wrapped up its case last Thursday. Mr Thong has indicated that the defence will be submitting that there is no case to be answered.
A hearing on the submissions is scheduled for March 6.
waltsim@sph.com.sg

Get a copy of The Straits Times or go to straitstimes.com for more stories.