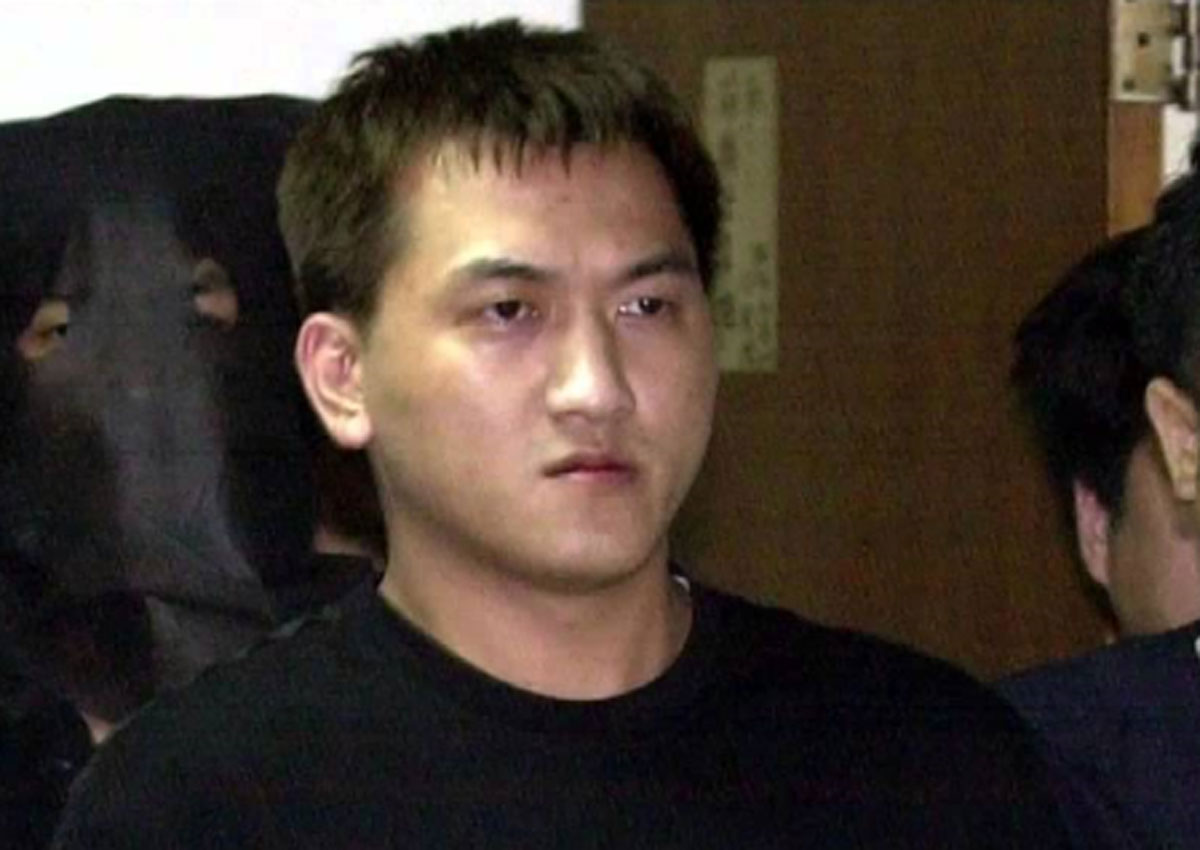 TAIPEI, Taiwan - Chen Fu-hsiang, who committed a double murder in broad daylight in January, was sentenced to death by the Taipei District Court on Thursday.
The convicted criminal was also deprived of suffrage and other civil rights, and fined NT$100,000 by a panel of judges.
The 37-year-old Chen carried out fatal shootings against Tsai Tsong-yu and Tsai Kai-yang during a drug deal in a Ximending parking garage.
The victims' families asked for a combined NT$38.7 million in compensation, which was also granted by the court.
Chen, dressed in jeans and a white T-shirt, showed no emotion when the verdict was announced. He was later transferred to the Taipei Detention Center.
In his defence, Chen said the murder was an act of self-defence. The claim was refuted by the judges, who said that after shooting the first victim, Chen had "alternate options" but he proceeded to murder the second victim. It formed the main basis of the court's sentencing.
The double shootings occurred in the process of a ketamine transaction on Jan. 13. The two Tsai's, who belonged to a drug cartel, had agreed to purchase 20 kg of ketamine from the gunman for NT$4.4 million.
Chen, who is a member of the notorious Heavenly Alliance gang, shot the two with a pistol before taking the money.
Prosecutors pressed murder, firearm, fraud and drug-related charges against Chen.
Prosecutors Charge Another Double-Murder Suspect
In another appalling double-murder case in which body parts were crammed into barrels on the Central Cross-Island Highway, prosecutors sought capital punishment against prime suspect Yang Hung-ju on Thursday.
Both victims were acquainted with Yang, whose SUV travelled to Hualien where the bodies were disposed of on the days the victims went missing, the Taichung District Prosecutors Office said. There are also scratches from the barrels on Yang's vehicle, prosecutors added.
There were gambling conflicts between Yang and one of the victims. Yang murdered the other victim with the purpose of acquiring the wealth of the victim's girlfriend.
The two victims were found on Sept. 26 and Oct. 4, and their bodies were found to contain the same sleeping pill ingredients, said investigators.
While Yang has denied any involvement, the prosecutors have collected seven major pieces of evidence against him.
Yang invited the victims for an outing before drugging and killing them, investigators said.
The suspect has shown no signs of repentance and should be segregated from society, the prosecutor said.
A man surnamed Wu was also charged by prosecutors for hiding a crime suspect.