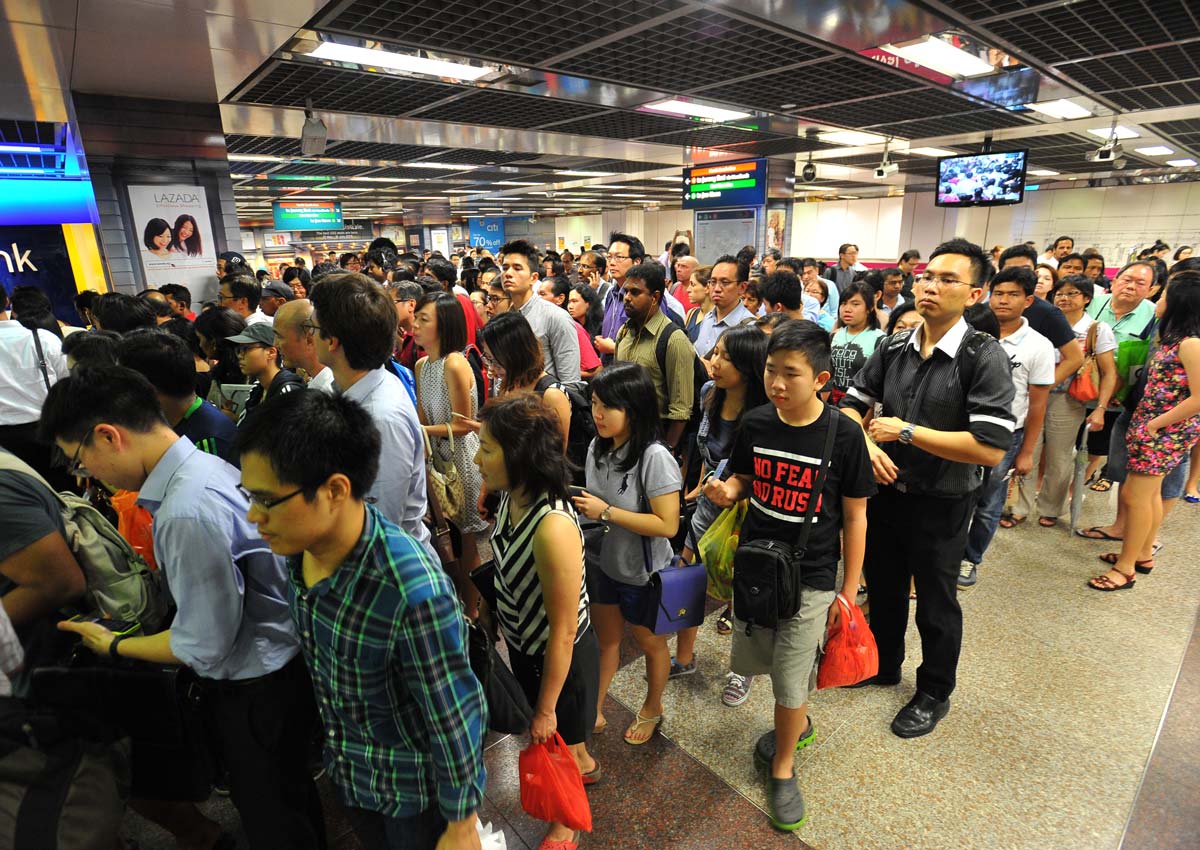 News that soldiers could be roped in to help out during massive train breakdowns has sparked a debate about whether the military should pitch in during such incidents.
Many questioned if rail disruptions are a "matter of national security" and whether the Singapore Armed Forces (SAF), "a national resource", should be called upon to help the public transport operators, which are commercial entities.
Others, though, felt it was worthwhile tapping the military, which can be mobilised quickly and is "quite dependable".
The Straits Times reported that the Land Transport Authority (LTA) has approached the SAF to explore deploying the men in green to give directions and manage crowds.
They will be tapped only during large-scale disruptions.
Currently, personnel from the police, Public Transport Security Command and Singapore Civil Defence Force already help the LTA and public transport operators to manage such incidents.
On the issue of getting soldiers to lend a hand in the case of major disruptions, commuters had a variety of views.
Accountant Lee Boon Chye, 29, who takes the train from Ang Mo Kio to work in Raffles Place, said: "While the army has the manpower and resources to get things done, it should not be helping to solve problems of companies that are profit- driven... It is also not a national crisis that requires soldiers.
"These companies can hire auxiliary police officers or private security firms."
But Madam Chua Mui Lam, 43, who takes the train to work in Orchard, said train breakdowns are serious enough to call in the military as they affect many people.
The sales executive said: "The MRT is a very important part of Singapore's transport system. If there are very serious breakdowns, what matters most is that we get people to solve the situation quickly."
Defence analyst Ho Shu Huang said it is "not a bad thing" to involve the SAF for contingency planning, especially for worst-case scenarios.
The associate research fellow at the S. Rajaratnam School of International Studies at Nanyang Technological University said: "Train breakdowns have so far resulted in delays for a few hours.
"But a train breakdown could become a crisis if there are other untoward consequences, such as a stampede, civil unrest or if the train breakdown continues for days or weeks... it will then be justifiable for the military to support efforts to manage the crisis."
jermync@sph.com.sg

This article was first published on August 22, 2015.
Get a copy of The Straits Times or go to straitstimes.com for more stories.