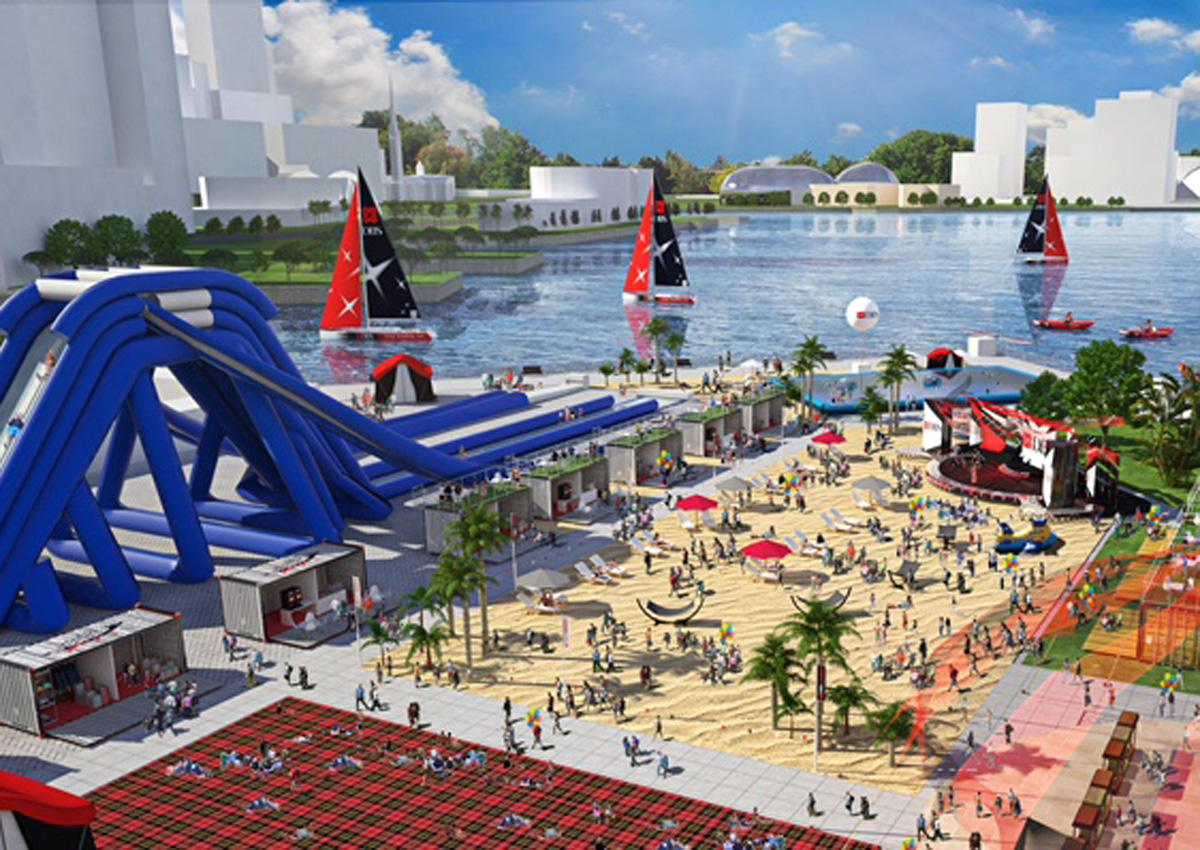 This year's DBS Marina Regatta will feature a 16-metre long slide you can have fun with.
The slide is Southeast Asia's tallest inflatable water slide and will be sloping at about 45 degrees, said a press statement by DBS Bank on Thursday (May 5).
Visitors will be travelling at 50km/h down the slide, which allows four people to ride simultaneously.
Over the weekends of May 28 and 29 and June 4 and 5, event attendees can also enjoy a pop-up urban beach at The Promontory at Marina Bay.
It will be the size of almost three Olympic pools and can accommodate up to 400 people.
Other activities available include stand-up paddling, stand-up yoga, kayaking and obstacle courses for children. Some of the region's top dragon boating teams will also be racing at the event.
Art lovers can also expect to see the sale of items by local designers at the beach's art market Shop House. The market will be housed in shipping containers, which double as viewing decks at night for the evening's beach concert.
The concert will be the regatta's first beach concert and will feature local artistes such as indie band Take Two and iNCH.
There will also be a food village, Chow House, which will serve bites such as Fika's Swedish meatballs and Kerbside Gourmet's Char Siu Pork Collar Bao with Achar.
The event begins at 11am and ends at 10pm and the slide is open to the public from 11am to 8pm on both weekends. It costs $10 for five rides and all proceeds raised will go to non-profit organisation SPD.
For more information about the event, visit www.dbsmarinaregatta.com.
stephluo@sph.com.sg