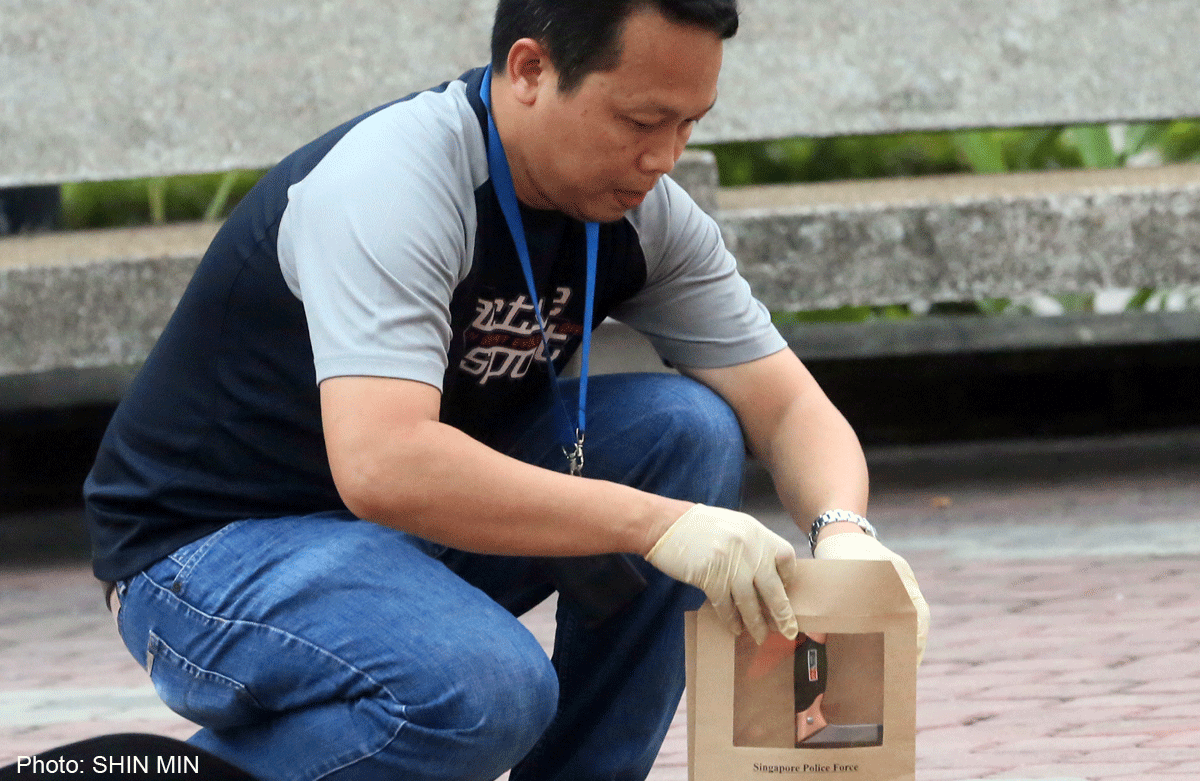 A scuffle broke out between two men in Tampines on Friday, which led to one of them brandishing a chopper.
The incident happened at about 5pm at the open space in front of a coffee shop at Block 201D, Tampines Street 21.
Witnesses said the men started arguing after having a few beers and it quickly escalated into a fight, reported Shin Min Daily News.
As both men were rolling on the ground, the attacker got up and kicked the other man in the head several times.
Pulling out a chopper from his back pocket, he brandished it at the other man, who was lying on the ground, bleeding.
He then flung the chopper onto a grass patch, but later returned for it.
The incident lasted about 10 minutes.
A police spokesman said it was alerted to the incident at about 5.30pm on Friday.
Dangerous means
The case has been classified as one of voluntarily causing hurt with dangerous means and the police as investigating.
The New Paper on Sunday understands that no one has been arrested.

This article was first published on Feb 15, 2015.
Get The New Paper for more stories.