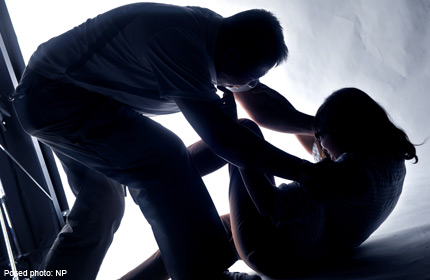 CHINA - He kept a teenager captive for 11 days after kidnapping her.
During the days in captivity, the 18-year-old girl was raped and kept in a cramped basement room under his one-room house in Jiaxing, in China's Zhejiang province.
The suspect, a 36-year-old migrant worker named Chen Xialong, made the cellar by digging up the space under his home, Mail Online reported.
During the days when she was a prisoner, the girl was kept nude and allowed to leave the cellar only twice - to take a bath in the room above.
Chen faces kidnap and multiple rape charges.
He has reportedly confessed to imprisoning the teenager and threatening to kill her.
The victim, known only as Miss Guo, from the nearby Anhui province, told the authorities she had managed to escape her small cell by slowly filing through her chains with a nail clipper, Global Times reported.
Chinese media reported that the woman waited for Chen to leave before running for help. 
Once the girl broke free, she managed to get out of the basement and began to scream at the top of her voice.
The neighbours went out to see what was happening and found her pleading for help, a police spokesman said.
A neighbour told the Qianjiang Evening News: "(She was crying), 'If you do not help me, this man will kill me tonight'."
The suspect was arrested soon after.
The girl was kidnapped after meeting him at a karaoke bar in June. It is not known if she had worked at the bar.
He persuaded her to get onto his electric tricycle, then drove her to a secluded area, where he threatened her with a knife and an electric baton.
He stripped and chained the woman up in the tiny 2.7m by 0.9m cellar.
The "underground prison" was just 1.5m high and could be accessed only through a tiny entrance.
Chen also threatened to post naked pictures of the girl online.
Porn found
Chinese media reports said that he began secretly digging the cellar after renting the house last year, and plastered the walls and lined the entrance with plastic sheets and newspaper.
When the police arrived after the woman raised the alarm, they found a stash of porn and images of women on his front door and walls.
Male enhancement drugs were also found.
The police said Chen told them he was influenced by the violent plots in online novels and pornography.
Chen is unemployed and said that he sometimes picked up fares on his electric tricycle.

Get The New Paper for more stories.