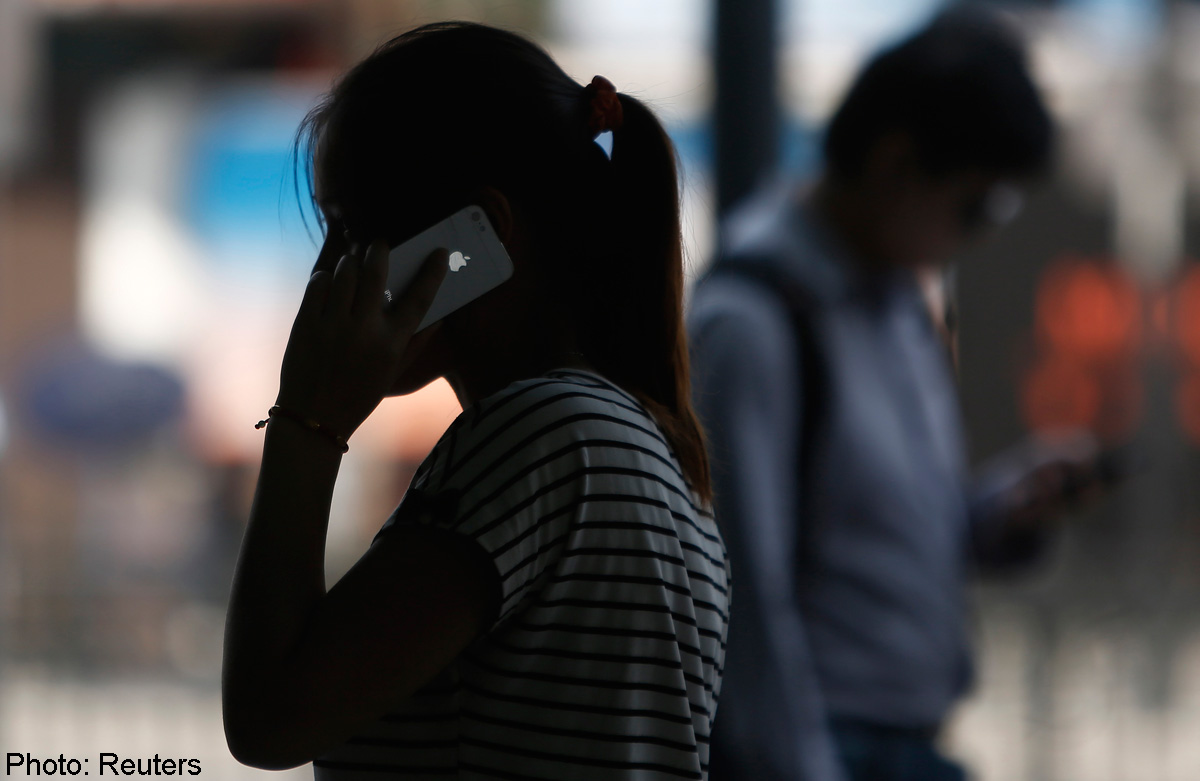 SINGAPORE - SingTel, M1 and StarHub 4G mobile customers can expect higher quality and clearer voice calls than they do now on 3G networks by the middle of this year.
This is because all three telcos will be allowing customers to make calls on their 4G networks. Currently, 4G customers can make calls only on 3G networks, and surf online with their mobile devices on faster 4G networks.
SingTel made its announcement at the Mobile World Congress in Barcelona yesterday. StarHub told The Straits Times on the same day about its 4G voice call plans and added that it made a voice call successfully on its 4G network in December. M1 said it expects to offer 4G voice calls by the middle of the year.
Customers can also enjoy "richer and more true-to-life sound" with less background noise during calls on its 4G network, said SingTel. Calls can also be made on 4G in less than two seconds, compared to five to 10 seconds on 3G.
Making voice calls on 4G also means that when a customer picks up a call, his phone can continue to connect online at faster 4G speeds. Presently, when a customer surfing on 4G takes a call, he gets switched to the 3G network, and so his phone connects online at slower 3G speeds.
SingTel said that it would be working with telecoms equipment maker Ericsson to roll out 4G voice calls.
It will also work with electronics giant Samsung to introduce compatible smartphones in Singapore. These include the rumoured Galaxy S5 phone that Samsung is expected to reveal at the Mobile World Congress yesterday.
Samsung's Galaxy S4 phone and Galaxy Note 3 phablet will get a firmware upgrade in the coming months to support 4G voice calls.
SingTel and StarHub added yesterday that they would be upgrading their 4G networks to offer maximum mobile broadband speeds of up to 300Mbps. The upgrades are expected to be completed this year.
M1 said last month that it would be upgrading its 4G network to support similarly faster mobile broadband speeds by the fourth quarter of the year.
SingTel's 4G download speeds are now up to 150Mbps, with typical speeds of 7.5 to 50Mbps. After the 4G network upgrade is completed, the typical speeds are expected to double.
StarHub and M1 currently offer 4G speeds of up to to 75Mbps. The typical speeds for StarHub are 11 to 40Mbps, while those for M1 are between 11 and 55Mbps.
myp@sph.com.sg
Get MyPaper for more stories.