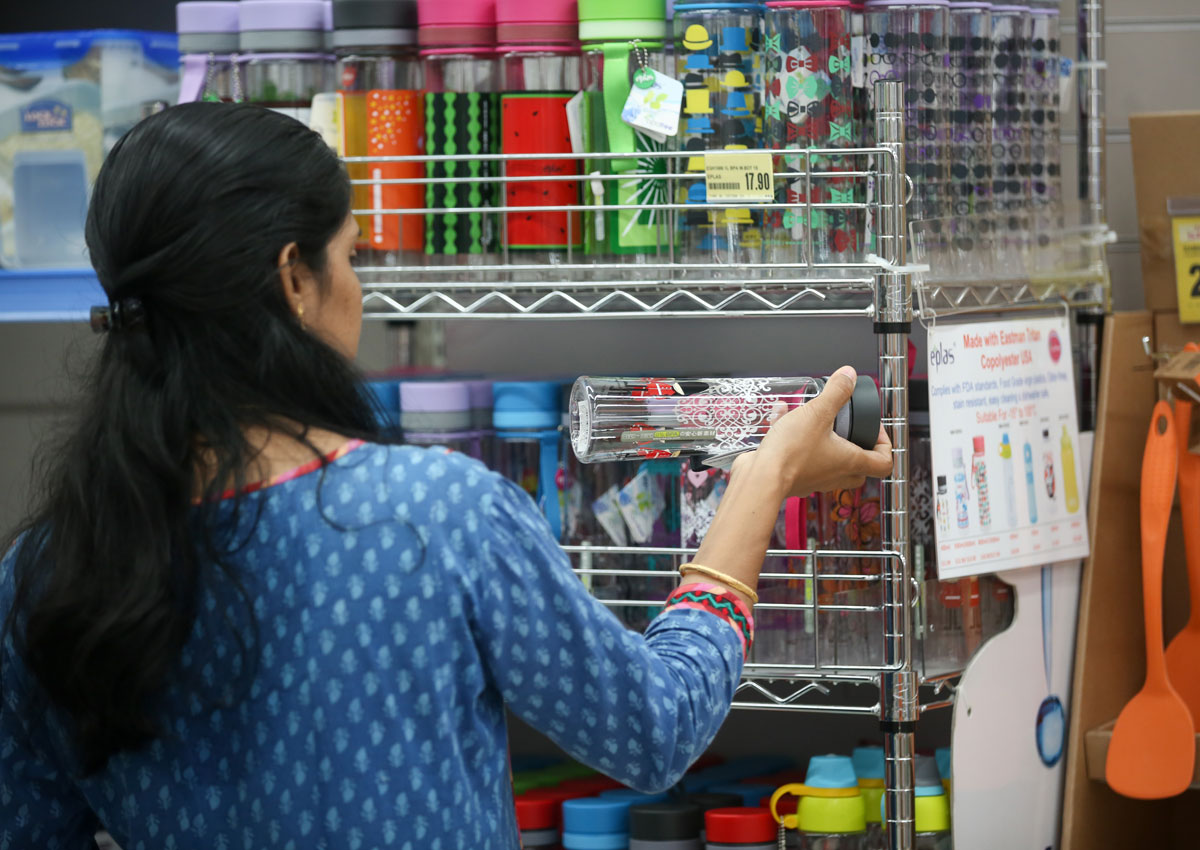 A check by Singapore's consumer watchdog has found that reusable plastic water bottles here are, more likely than not, safe to use.
The Consumers Association of Singapore (Case) bought 20 brands of reusable plastic bottles from supermarkets, neighbourhood retail outlets and outdoor shops here.
Two samples of each - from lesser-known brands and costing between $2.50 and $30 - were sent to a laboratory to test for Bisphenol A (BPA), a carbon-based synthetic compound used to make plastics such as polycarbonate (PC) and polysulfone (PSU).
BPA-based plastic is clear and tough, making it popular for consumer goods such as water bottles, compact discs and can linings.
The test involved filling the bottles with distilled water and keeping them at 40 deg C for 24 hours. The water was then tested for BPA.
Results showed that the bottle from Chinese manufacturer Zenxin - which did not claim to be BPA-free - released 0.08 micrograms of BPA per millilitre of water. This is well within the European Union's BPA migration limit of 0.6mcg/ml, adopted by the Agri-Food & Veterinary Authority of Singapore (AVA). No BPA was detected in the other 19 bottles.
There have been health concerns related to human exposure to BPA. A study by the University of Exeter in England suggested a link between high urinary BPA levels and heart problems and diabetes. Other studies on animals have also shown that very high doses of BPA are likely to affect the liver and kidneys.
Since 2008, several countries, such as the United States and Australia, have investigated BPA safety, prompting some retailers to withdraw PC and PSU products.
The AVA also prohibits the use of BPA in infant feeding bottles.
Case president Lim Biow Chuan said that although its tests were "encouraging", consumers should follow the usage and cleaning instructions of the water bottle makers. This, he said, would help to reduce the deterioration of the product and the leaching of harmful chemicals, especially when the bottles are heated.
He added: "We decided to do the checks because many of us have such water bottles and children use them, too. If we don't conduct a check on such commonly-used items, then we will be remiss in our duty."
Engineer Yeo Min, 32, said she was glad Case's results were positive. She said: "I'm happy the study didn't find anything because if it did, I would probably have to stop using my bottles. It's good to know that what is on the market is safe to use."
limjess@sph.com.sg

This article was first published on Jan 14, 2016.
Get a copy of The Straits Times or go to straitstimes.com for more stories.