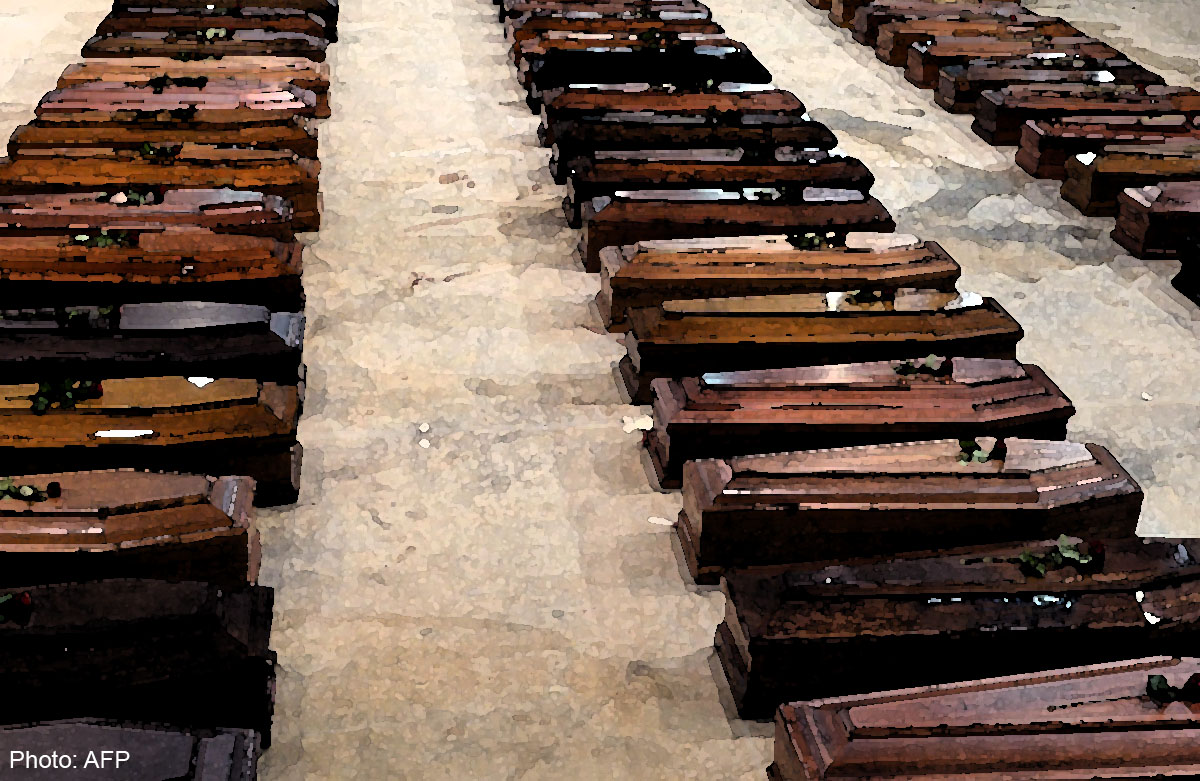 Taking precautions to protect their livestock and farms is common for villagers. But a group of them are protecting something most peculiar - dead bodies.
In a village in south China's Guangxi Zhuang Autonomous Region, some families conduct funerals in absolute secrecy, while others try and leave no trace. Some guard the grave at nights for months.
The reason? Thieves are stealing the bodies and selling them to authorities and families of neighbouring towns that have much stricter quotas on burials than Guangxi.
In some areas, a certain percentage of all deceased bodies must be cremated, Global Times reported.
So some funeral and interment management officials buy corpses from thieves and cremate them under the names of deceased citizens from their administrative areas.
The corpses go for 1,500 yuan (S$320) to 3,000 yuan each.
The authorities there want people to cremate their loved ones, instead of burying them, to make space for agricultural land. But many families continue to prefer burials.
NABBED
Three people in the city of Beiliu in Guangxi were recently caught and charged over stealing corpses.
Two were government officials in Guangdong and the other was a farmer.
The farmer had allegedly stolen more than 20 corpses from several towns around Beiliu in Guangxi and sold them to the government officials during the past two years. The three could be jailed for up to three years.
"My grandpa's corpse was stolen," said a villager surnamed Gu from Shizhai village. His 81-year-old grandfather had died early this year.
The grave remained intact for more than two months as family members took turns guarding it at night.
Then they took a night off and found the body gone the next day.

This article was first published on Dec 4, 2014.
Get The New Paper for more stories.