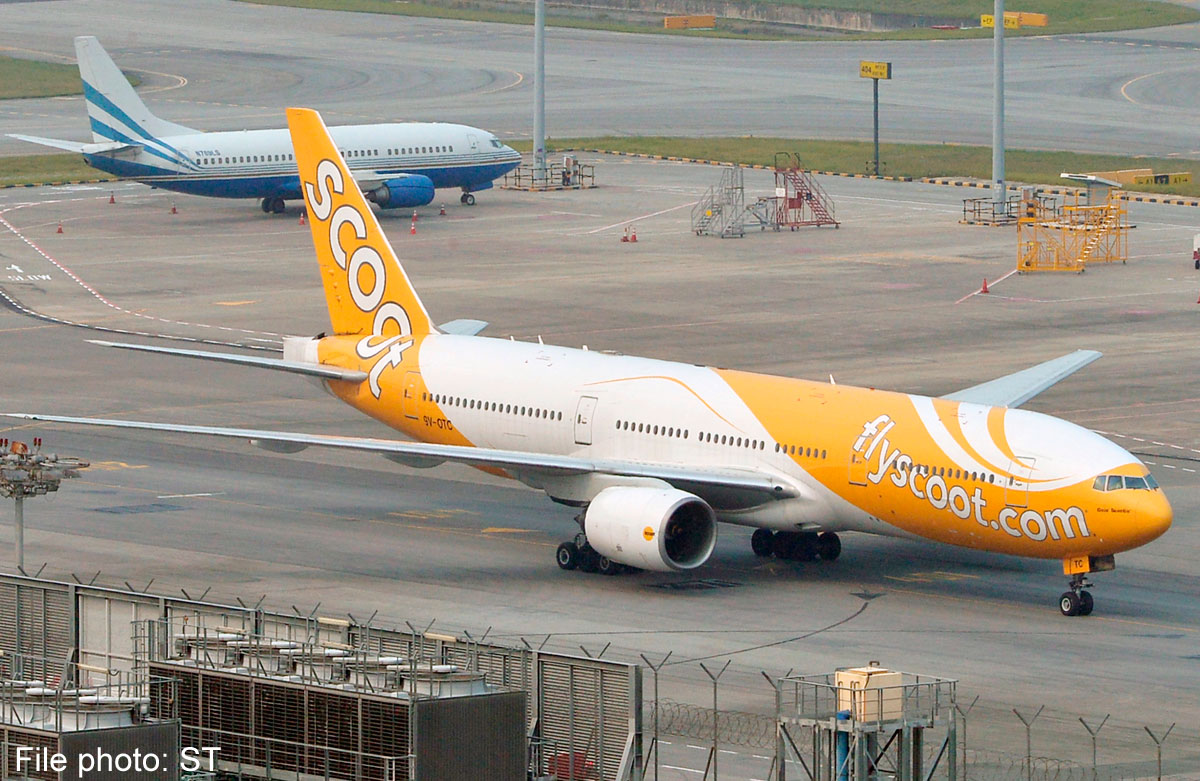 SINGAPORE - A Scoot flight from Sydney to Singapore was diverted to Bali this afternoon to offload three people.
In separate incidents, a couple who were believed to have fought on the plane, and a drunk man who got abusive were offloaded from flight TZ1. 
The couple were allegedly physical with each other, and as a result they needed medical attention. They were met by ambulance in Bali, a Scoot spokesperson told AsiaOne.
The third passenger was heavily intoxicated, and was abusive on-board. He was offloaded by the flight captain in Bali, as he was deemed to be a threat to the safety of the passengers, said the Scoot spokesperson.
The flight from Sydney to Singapore was originally scheduled to land at 6.50pm. Due to the diversion, the latest estimated arrival time for the flight is 9.54pm, according to Changi Airport's flight arrival schedule.
natlim@sph.com.sg