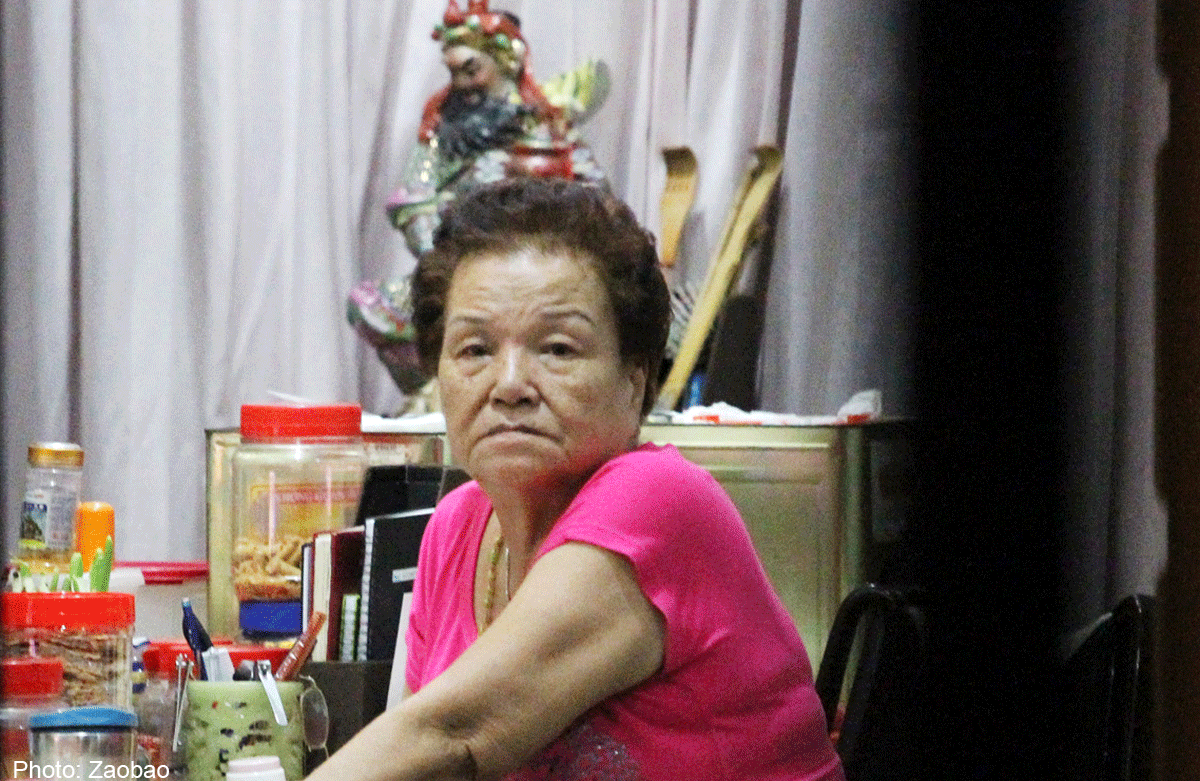 JANUARY 10
Two men kidnap Sheng Siong chief's mum
Life goes on as usual for grandmother Ng Lye Poh, 79, nearly a year after she was kidnapped and later released.
According to stallholders at a coffee shop at Hougang Avenue 8 near her home, she still makes her rounds, but is now always accompanied by a domestic helper.
A stall owner, who declined to be named, said: "We used to tease her about her experience, telling her that she wouldn't have been alive if she had been kidnapped in another country. She would laugh it off.
"But it's been awhile since the kidnapping and no one mentions it any more. She is getting older and comes to the coffee shop only once or twice a week nowadays."
In January, the mother of multi-millionaire Lim Hock Chee, who owns supermarket chain Sheng Siong, was lured into a car by two men on her way home from the market.
Madam Ng was told that her son had suffered from a fall and to follow them.
She endured a 12-hour ordeal - blindfolded and with her limbs bound - before being released after Mr Lim paid a $2 million ransom. The two culprits were arrested about 15 hours later.
The feisty old woman later told her hairdresser at Face Value Beauty in Hougang that she was relatively unshaken.
The hairdresser said: "She said she's so old already. But her son is concerned about her safety. Maybe that's why she doesn't come by as often anymore."
Odd job worker Lee Sze Yong, 41, and credit card promoter Heng Chen Boon, 50, were both charged with kidnapping. The case is still pending.
If convicted, Lee and Heng could be sentenced to death or jailed for life.
JANUARY 10
Travel agency Five Stars closes
Popular travel and coach company Five Stars suddenly shut its business for good, leaving thousands of customers stranded.
The company later announced that it would be undergoing liquidation.
Five Stars, which had been operating since 1990, was one of the biggest and oldest names in the local travel industry.
After the closure, the Consumers Association of Singapore received 782 complaints from Five Stars customers, who said they had not received refunds. Many had purchased Five Stars packages to Malaysia for the Chinese New Year holidays.
The Ministry of Manpower also ordered Five Stars to pay wages it owed to 108 of its former staff.
Five Stars boss and managing director Ken Lim Cheng Chuan was later spotted working at a coffee shop in Chinatown in July. He told The New Paper in an August interview that he is not giving up.
He said then: "I will bide my time now and save every single cent I earn.
"When the opportunity presents itself, I will grab it and return to where I once was."
JANUARY 15
Two die in Marina Bay Suites fire
Two security guards who went to investigate a fire were burnt beyond recognition in a lift at the posh Marina Bay Suites. Mr Sim Lai Huat, 45, and Ms Sooria Kala Kanaseon, 34, from Pico Guards, had taken the lift up to the 65th floor of the condominium where the fire alarm had gone off.
They were engulfed by smoke and heat when the doors opened.
CCTV footage revealed that Mr Sim tried to close the lift doors but failed to do so. It was later revealed that the lift doors had jammed. A lift expert testified at a coroner's inquiry in August that the fire had been raging for around 45 minutes by the time the guards got there. The lift doors were tested to be able to withstand two hours of heat from a fire, but were not meant to keep their integrity when opened, he said.
The coroner ruled that there was no foul play, and classified the incident as "a tragic misadventure by an accidental fire".
The blaze was caused by cigarette embers and fuelled by sawdust.
JANUARY 22
Anton Casey's infamous Facebook posts
Former wealth manager Anton Casey was, at one point, one of the most hated people here.
The Briton fled to Perth with his family after his Facebook posts, which made fun of "poor people" on public transport, went viral. He told the media that he feared for his family's safety after receiving threats through social media and post.
His personal details, including his home address and mobile number, were uncovered by netizens and posted online. He also lost his job at his firm, Crossinvest Asia.
Mr Casey, who is married to former Miss Singapore Universe Bernice Wong issued an apology through a PR firm but the move backfired because it was seen as insincere. The couple have a five-year-old son.
More recently, a website (antoncasey.net) which has articles promoting Mr Casey as a wealth manager, surfaced. Checks revealed that the site was registered by an American public relations company, Reputation Changer.
linheng@sph.com.sg

This article was first published on Dec 19, 2014.
Get The New Paper for more stories.