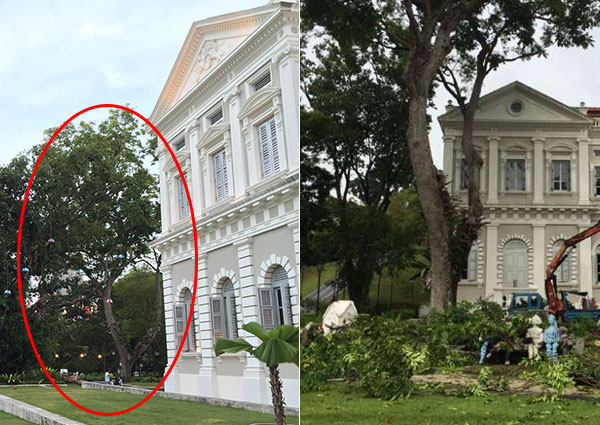 SINGAPORE - A tree in front of the National Museum of Singapore has been damaged following an early morning thunderstorm today (May 22), The Straits Times reported.
No one was injured and no property was damaged, the museum's senior assistant director, Mr Jervais Choo, was quoted as saying.
Two big branches of the tree had fallen to the ground, and contractors were seen sawing off other damaged branches and clearing debris on the ground this morning.
(Photo: The Straits Times)
(Photo: The Straits Times)
The damaged tree is located behind the museum's iconic banyan tree. The area has hosted art installations and other events, including an outdoor film screening series called Under The Banyan Tree.
huizhen@sph.com.sg