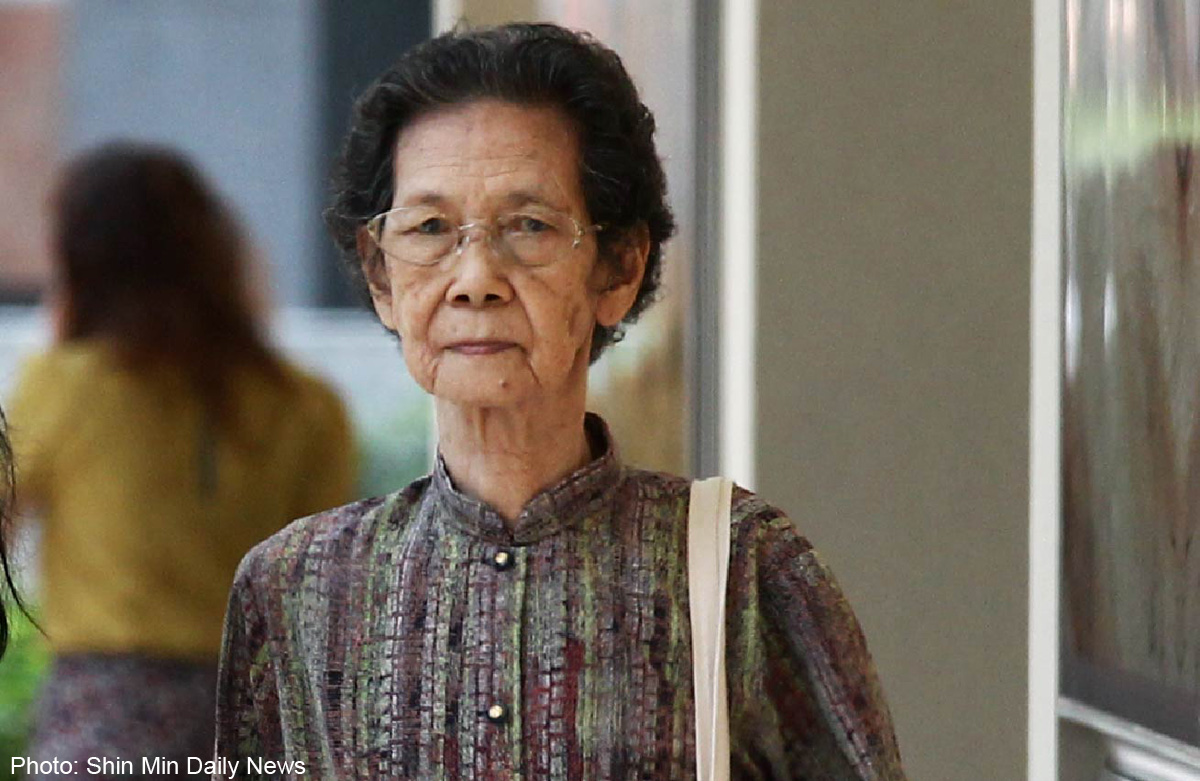 A photo of a tombstone was the key in a High Court ruling yesterday to recognise an elderly woman as the legal wife of a dead businessman. This meant that she would be entitled to half of his assets, which could be worth about $2 million.
Shin Min Daily News reported that the woman in the case is Wong Swee Hor, 84, the third wife of businessman Tan Bung Thee, who died in 2011 at the age of 94.
Last year, she went to the High Court to sue the children of her late husband's first two wives, claiming that she should be entitled to Mr Tan's assets as she is his legal wife.
The defence said Madam Wong was just a maid and Mr Tan had an affair with her, Lianhe Wanbao reported.
The core of the issue is that Mr Tan did not leave behind a will, and Madam Wong and her late husband had only gone through a traditional Chinese wedding ceremony in 1957.
Mr Tan - who made his fortune from selling pork and had a tin ore business in Malaysia - had 11 kids with his three wives. One of them is the daughter of Madam Wong. The first and second wives, who died in 1987 and 1988, had five children each.
Madam Wong had submitted a photo of her mother-in-law's tombstone to prove her marital status to Mr Tan. The tombstone indicated that Madam Wong was a daughter-in-law to Mr Tan's mother, who died in 1962.
After 14 days of hearing, High Court judge Woo Bih Li yesterday ruled that Madam Wong was Mr Tan's legal wife, with the tombstone a key factor in arriving at the judgment.
One reason is that the child of one of Mr Tan's other wives had, in earlier testimony, accepted Madam Wong as Mr Tan's wife.
Traditional Chinese wedding ceremonies held before the Women's Charter took effect in 1961 are recognised by the law as legal marriages.
Justice Woo noted that Madam Wong's mother-in-law died in 1962, not long after the Women's Charter came into effect, and her tombstone indicated Madam Wong as a daughter-in-law.
So, he ruled that Madam Wong had married Mr Tan before the Charter took effect and she is, thus, his legal wife.
According to the law, Madam Wong would get half of Mr Tan's assets, while his 11 children would get the other half.

Get MyPaper for more stories.