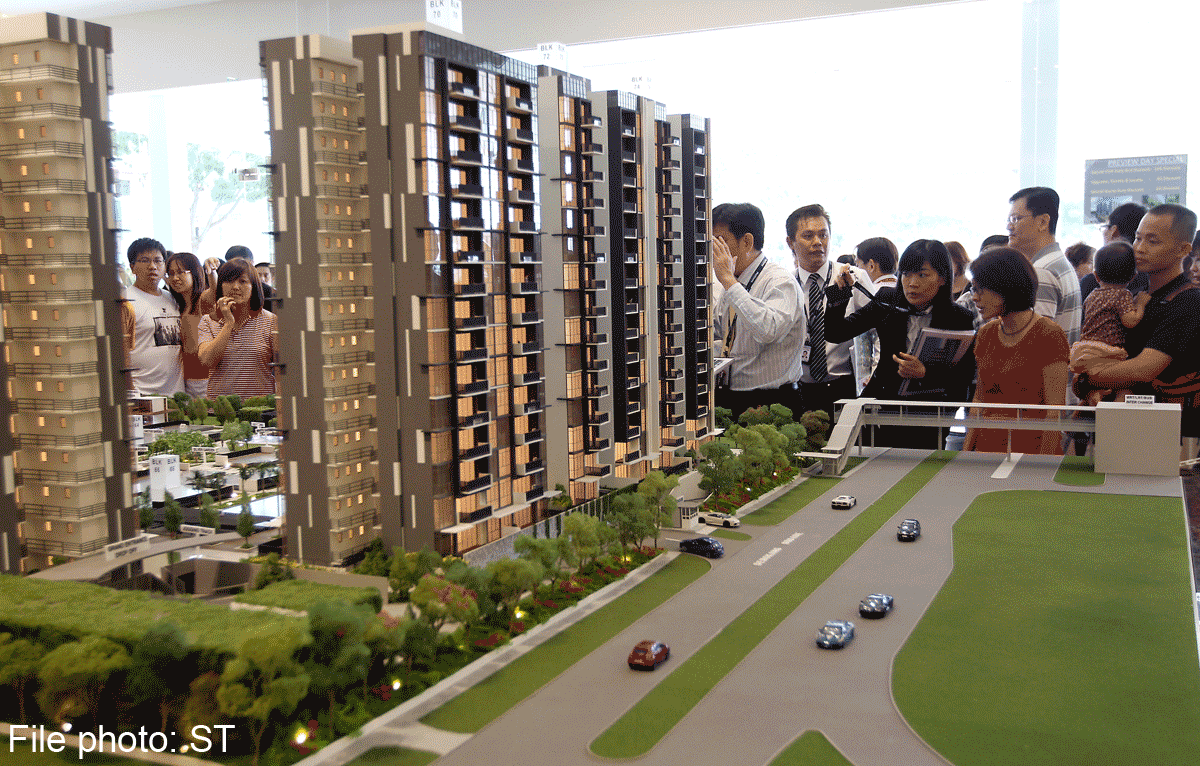 IT IS still too early to roll back property cooling measures, according to the Ministry of National Development (MND) yesterday.
It said that although home sales have decreased, prices have remained relatively stable.
The moves to rein in property prices included extra stamp duties to curb speculative buying and the total debt servicing ratio framework which was introduced a year ago.
MND noted that private home prices had surged 60 per cent during the most recent market upswing that began in mid-2009.
"It is still too early to relax the property market cooling measures," said a spokesman. "If the measures are removed prematurely, we could see a sharp increase in demand and housing prices."
He said the objective was to "ensure a stable and sustainable property market".
Deputy Prime Minister Tharman Shanmugaratnam noted in his Budget speech in February that given the run-up in prices in the last four years, it is too early to start relaxing our measures.
The MND's comments came as prominent developer Kwek Leng Beng warned of a potential impact on Singapore's reputation as a global city, and called for a review of the policy measures.
The National University of Singapore's Residential Price Index out yesterday showed that prices of resale homes climbed 0.8 per cent in May from April, after falling for nine months. The Urban Redevelopment Authority's flash estimates for private home prices will be out today.
Ms Christine Li, research head of property agency OrangeTee, said the Government would still adopt a cautious stance because interest rates remain low, adding that Singaporeans are still looking to invest in property.
"Four years ago, mass market units were about $700 to $800 per sq ft (psf). Now, the more attractively priced units are already nearing $1,000 psf," said Ms Li.
"I think upgraders from Housing Board flats in particular will still prefer a steeper price correction."
ocheryl@sph.com.sg

Get a copy of The Straits Times or go to straitstimes.com for more stories.