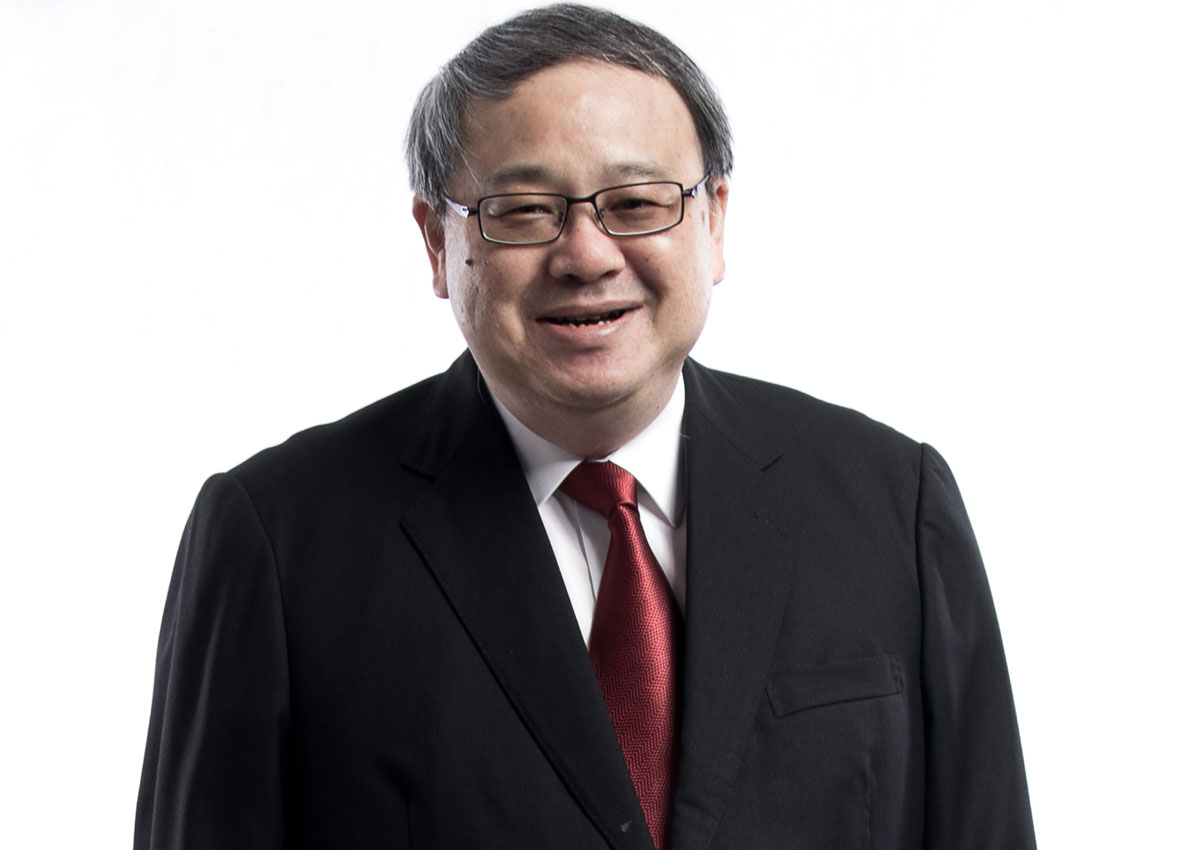 In career spanning over 34 years, Peter Ho took on leading roles at ministries and PMO
Former top civil servant Peter Ho heads the list of recipients of this year's National Day Awards.
Mr Ho, 62, who was head of the Civil Service from 2005 until his retirement in 2010, was given the prestigious Distinguished Service Order.
Four other individuals with a record of public service were awarded the Meritorious Service Medal.
They are: renowned artist and Cultural Medallion recipient Lim Tze Peng, 95; former chairman of the National Environment Agency (NEA) Chew Gek Khim, 54; Council of Presidential Advisers (CPA) member and former Supreme Court judge Goh Joon Seng, 81; and National University of Singapore professor and marine biologist Leo Tan Wee Hin, 71.
The awards are given out every year to recognise individuals for their contributions to Singapore.
A total of 3,959 people have been honoured this year, including members of the Singapore Armed Forces (SAF), community and grassroots leaders, and educators.
Getting this year's top award is particularly sweet for Mr Ho, now chairman of the Urban Redevelopment Authority, as he shares the same birthday as the nation.
His distinguished career, spanning over 34 years in the public service, includes permanent secretary appointments at the ministries of defence and foreign affairs, and the Prime Minister's Office.
A strong believer in a networked government, Mr Ho is credited with having galvanised various agencies to work together on key challenges.
At the Ministry of Foreign Affairs, he initiated a series of policy reviews that strengthened its ability to respond to a fast-changing strategic landscape. He also oversaw the setting up of the National Security Coordination Secretariat in the Prime Minister's Office to respond to transnational terrorism, and helped to set up the Centre for Strategic Futures, where he remains a senior adviser.
The former SAF scholarship holder is also credited with initiating changes in the Ministry of Defence (Mindef) to bring about a third-generation SAF by modernising capabilities to better deal with new threats.
Mr Ho told The Straits Times yesterday that he was surprised and honoured at being given the award, noting that he had, even after retirement, been given the privilege to serve in many capacities.
As Singapore strives to be a Smart Nation that harnesses technology to improve citizens' lives, Mr Ho said civil servants can and need to continue to be innovators and risk-takers.
He recounted how his team decided to outsource the development and running of Mindef's first Internet portal for national servicemen to outside experts.
"This was heresy at that time," he said. The Government's response was lukewarm, but his team pressed on and the portal became a model that other agencies began to follow.
Someone has to break the mould, he added. "This underscores the basic principle: If you want to make big improvements, you cannot be timid... You must be daring enough to try new things out, and you manage the risks," he said.
"You must be psychologically prepared for some to fail: If you have done your work properly, a few will fail, but most will succeed."
Retired Supreme Court judge Goh Joon Seng, who was awarded the Meritorious Service Medal, has been active on several boards since he left the Bench in 2000.
"I never expected, when given the honour, to serve as a member of the CPA and chairman of the Presidential Council for Religious Harmony," he said.
Fellow recipient Chew Gek Khim, who was NEA chairman from 2008 to 2015, was instrumental in the upgrading of existing hawker centres and the construction of new ones.
Ms Chew is executive chairman of investment company Straits Trading, and also helped galvanise industry associations and companies to work with the NEA on waste minimisation and recycling efforts.
Under her watch, the NEA embarked on a programme to build 10 new hawker centres by 2017, and another 10 centres by 2027.
"It is gratifying to see the creation of more hawker centres, which indirectly help cap rising food prices," she said. "I am also very happy to see how NEA has evolved, and it now attracts qualified and talented young people who aspire to make Singapore's living environment even better."
yanliang@sph.com.sg

This article was first published on Aug 9, 2016.
Get a copy of The Straits Times or go to straitstimes.com for more stories.