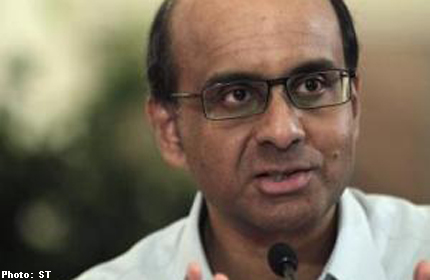 SINGAPORE - Top brass of government agencies will have to comply with a new reporting system to ensure they keep "active oversight" of procurement audits, said Deputy Prime Minister Tharman Shanmugaratnam on Monday.
Covering permanent secretaries and heads of government agencies, these officers must inform the Finance Ministry each year their assessment of findings on procurement audits done internally and by the Auditor-General, their follow-up actions and their "pre-emptive plans to avoid future weaknesses", Mr Tharman, who is also Finance Minister, told Parliament.
He assured MPs that procurement lapses in government agencies revealed in the Auditor-General's latest report were mostly due to a lack of knowledge, carelessness or poor supervision, with no evidence of fraud. In the past two years, 60 officers and supervisors have been counselled, reprimanded or issued warning letters.
However, Mr Tharman stressed the crucial role played by top management: "The external auditor is not the fulcrum. At the end of the day, supervision within an organisation, the tone that is set and internal audit are critical to a well-functioning procurement system and we are taking further steps in that regard."

Go to Singapolitics for more stories.