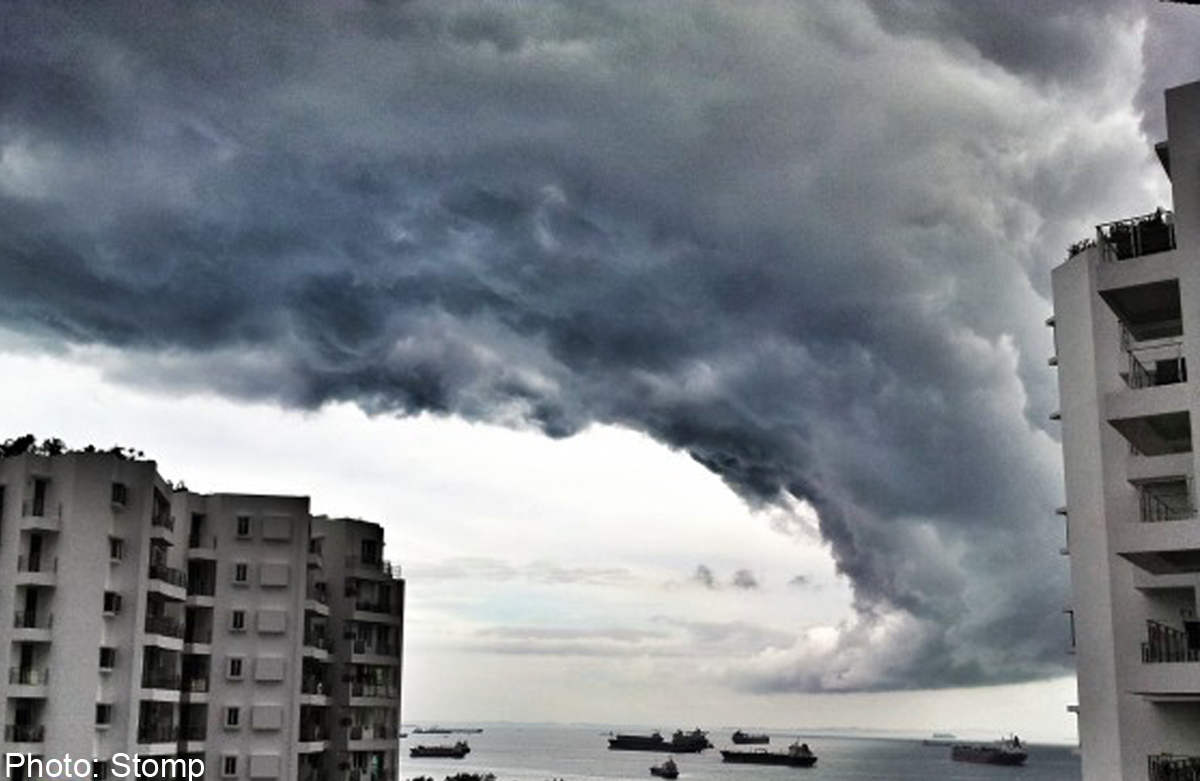 These amazing pictures of a cloud formation that formed over the east coast shore line before a thunderstorm on Sunday (Mar 16) was sent in by a contributor to citizen journalism website Stomp.
The contributor, f.Ling says:
"A very rare scene."
Many contributors to Stomp have been sending in photos of heavy rain and its effects in Singapore after a record dry spell was broken on Sunday.
Visit STOMP for more stories.