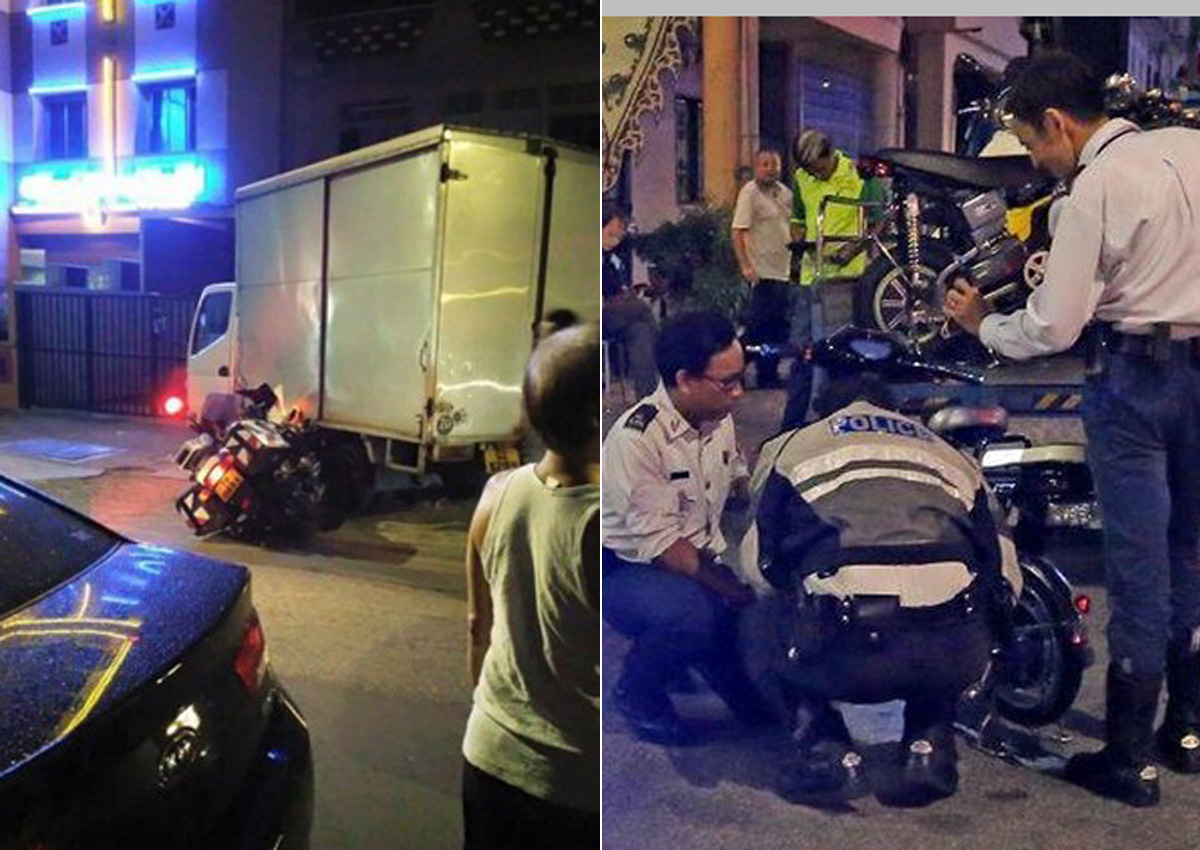 A Traffic Police officer was reportedly injured after crashing his motorcycle while chasing an e-biker, but still got up to give chase to the suspect on foot.
The incident occurred on Nov 21, at about 8pm when TP officers were checking on e-bikes in Geylang Lorong 15.
That was when they allegedly gave chase to an e-biker. During the chase, one of the TP officers swerved to avoid hitting the biker, and crashed into a parked lorry.
While another officer continued chasing the biker, the injured officer got up and ran after the culprit.
A video and photos of the incident were shared on Roads.sg.
A spokesperson from the Singapore Police Force told Stomp: "On 20 November 2015, a joint enforcement operation comprising officers from Traffic Police and LTA, was conducted at the vicinity of Geylang.
"During the operation, a motorcycle belonging to Traffic Police was involved in a minor accident and sustained damages. No injuries were reported."
The police added that investigations are ongoing.

Visit STOMP for more stories.