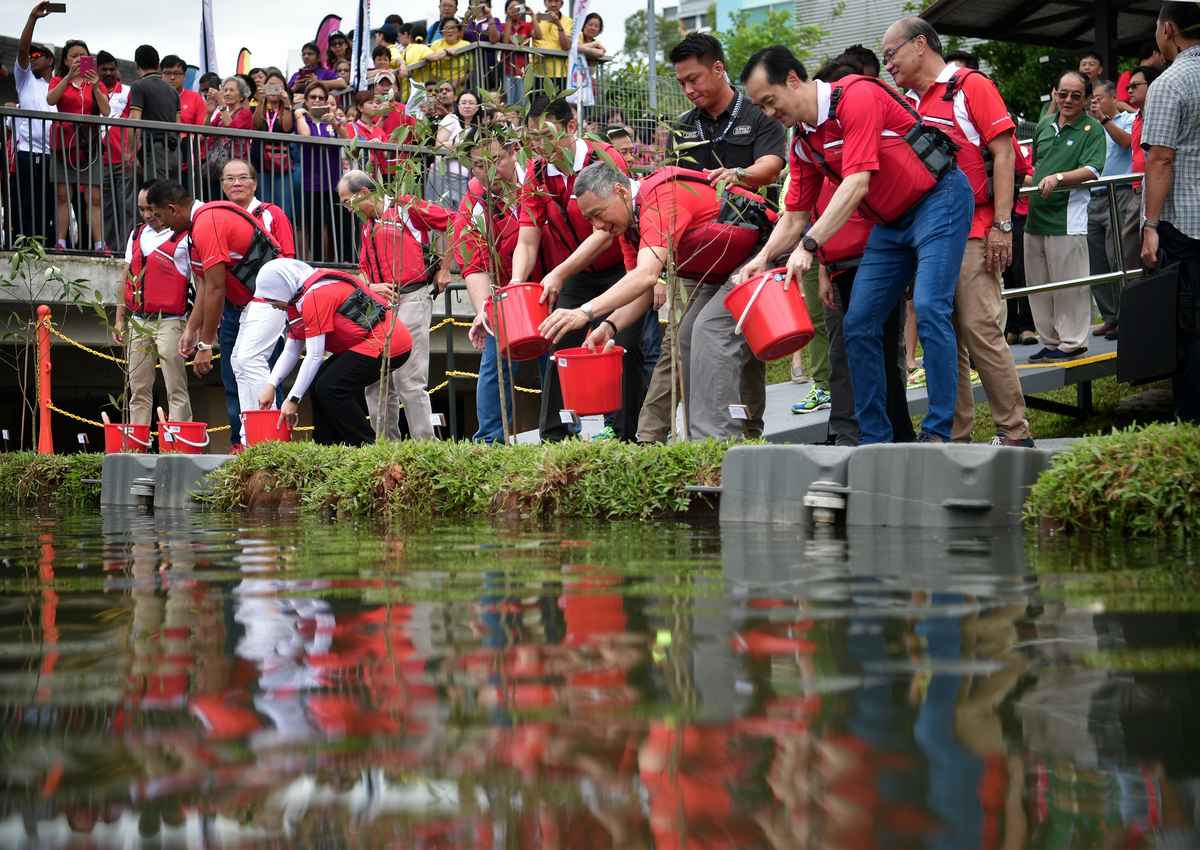 The time-honoured tradition of Tree Planting Day treaded new ground - or rather, water - yesterday, with Prime Minister Lee Hsien Loong planting mangrove tree saplings in the Punggol Reservoir.
He and his fellow MPs for Ang Mo Kio GRC and Sengkang West planted tropical mangrove trees on specially designed floating turfs of soil, the first time trees are being planted here using this method.
The Avicennia alba trees, commonly known as api-api putih, will have roots suspended in the water that help absorb nutrients that algae depend upon, thereby reducing algae and improving water quality in the reservoir.
Lam Pin Min, MP for Sengkang West, told reporters after the event that he had read about an installation of floating trees in Rotterdam, Holland, and decided to try it out here.
Besides, the constituency is next to Punggol Reservoir that already houses the Sengkang Floating Wetland, he added.
"We're discussing with (national water agency) PUB to see whether we can locate it near to the floating wetland where people can view it when they walk across the bridge," he said.
The tree-planting campaign was launched in 1963 by founding prime minister Lee Kuan Yew.
It has become an annual nationwide affair to highlight the importance of greening the city and keeping it clean.
Tree-planting activities have been held in various constituencies across the island this month, including in Sembawang GRC yesterday.
It was attended by Coordinating Minister for Infrastructure and Minister for Transport Khaw Boon Wan.
ziliang@sph.com.sg

Get MyPaper for more stories.