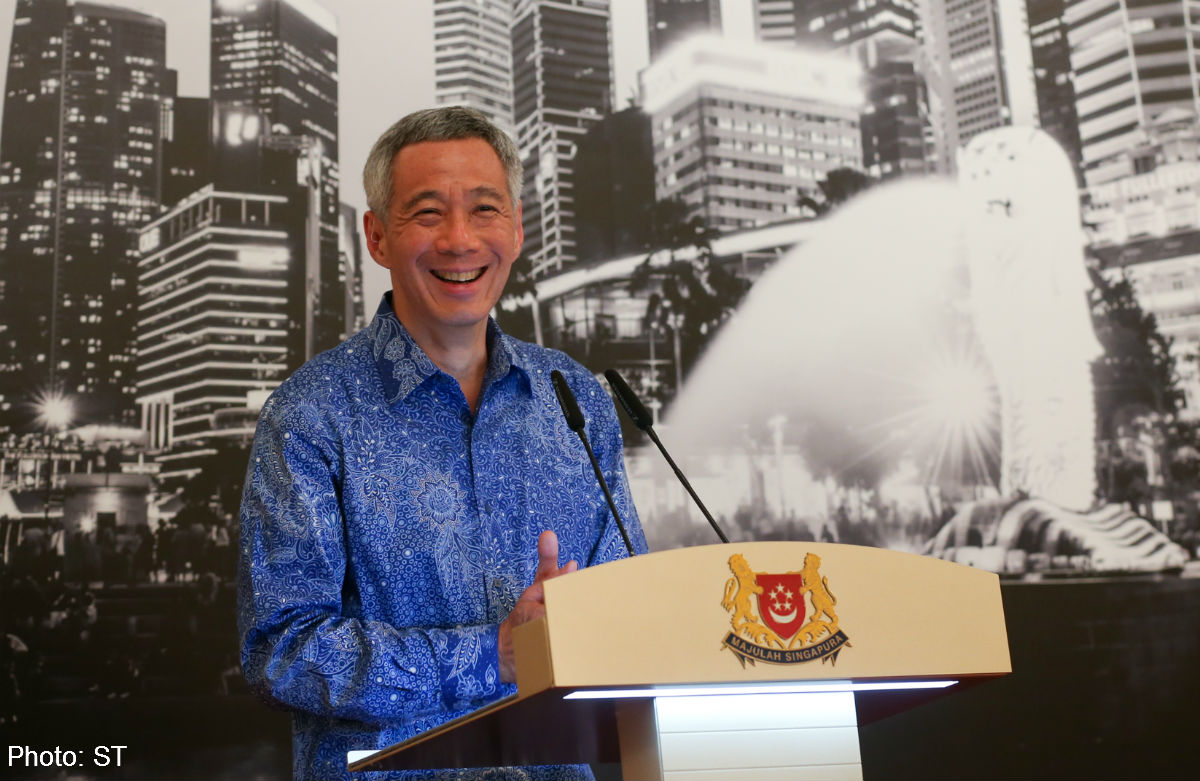 COMPUTER scientists, engineers and software developers in Singapore will soon be able to take lessons on how to be an entrepreneur.
An intensive six-month course is in the offing to help them turn their innovations into products for the commercial market.
The Infocomm Development Authority (IDA) said that its investment arm, Infocomm Investments, is in talks with Britain-based Entrepreneur First to introduce the programme in Singapore.
Entrepreneur First is an organisation that recruits tech talents and gives them the time and space to experiment with new projects. It then helps them to form a commercial company to sell their innovations.
The tie-up was announced by IDA as the Founders Forum Smart Nation Singapore kicked off at the Istana last night, marking the start of a series of events this week to promote innovations for Singapore to become a smart nation.
The programme is aimed at plugging a gap, as few technical professionals here make the leap into becoming entrepreneurs. The reason, said industry observers, is they are either not business-minded or do not know what it takes to be an entrepreneur.
Entrepreneur First has helped engineers, computer scientists and hackers from across Europe.
At the end of the programme, participants will pitch their innovations to investors for start-up funding.
In the last two years, Entrepreneur First has supported 60 innovators working in fields as diverse as drones, 3D printing, artificial intelligence, Bitcoin and marketplaces, IDA said in a statement.
The innovators have raised US$20 million (S$27 million) in external funding and have built 20 technology companies that are valued at more than US$100 million.
Founders Forum Smart Nation Singapore is a collaboration between IDA and Founders Forum, a London-based organisation for entrepreneurs to discuss new business ideas.
It is the organisation's first meeting in Asia, and will continue today with top tech entrepreneurs, investors and innovators holding discussions about urban trends and problems and how to use technology to solve them.
Some of the bigger names gathered here for the tech event include Sir Mark Walport, the British government's chief scientific adviser; Mr Walter de Brouwer, founder and chief executive of Silicon Valley-based medical technology company Scanadu; and Mr Michael Lynch, founder of technology investment and advisory firm Invoke Capital.
Singapore is excited to welcome these "leaders in tech" to discuss the world's most critical challenges, which the Republic is tackling in its smart nation initiative, said IDA executive deputy chairman Steve Leonard yesterday.
He noted that Singapore has what it takes to become "a great place for tech companies to build solutions that serve the global markets".
The Republic's assets include strong universities, deep investments in research and development, a growing community of tech start-ups, plenty of investment capital and the commitment of the public and private sectors.
chngkeg@sph.com.sg

This article was first published on April 21, 2015.
Get a copy of The Straits Times or go to straitstimes.com for more stories.