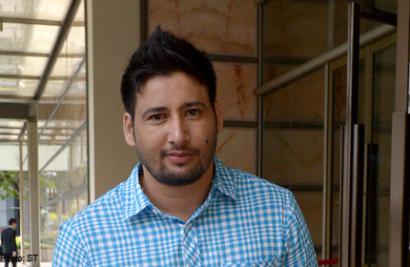 They could have died had they not received prompt medical treatment.
The court heard on Wednesday that two of the three men that Micheal Garing, 25, and Tony Imba, 34, allegedly assaulted and robbed had suffered potentially fatal injuries.
l sandeep singh, 27, cleaner He suffered multiple slash wounds and an open skull fracture.
Dr Sharon Low, registrar from the department of neurosurgery in the National Neuroscience Institute, testified yesterday that Mr Singh's brain was also exposed, and small bone fragments were embedded inside.
Dr Low, who operated on the Indian national, added that bacteria could have seeped into his exposed brain and cause death.
She removed the bone bits and inserted a titanium plate into his head to treat the fracture.
Ang Jun Heng, 22, student The Singaporean suffered multiple wounds, including one on the back of his neck. His neck injury, which was very deep, missed his spinal cord by one to two millimetres. Forensic pathologist Dr Paul Chui said Mr Ang could have died if infection had set in.
Egan Karuppaiah, 42 The Indian national was wounded on his hands and face. Although his injuries were not potentially fatal, they could have led to infection and disfigurement, Dr Chui said.
Mr Egan, who used to be a pipe-fitter but is now jobless, testified on Tuesday that the attack has left him unable to fully make use of his hands.

Get The New Paper for more stories.