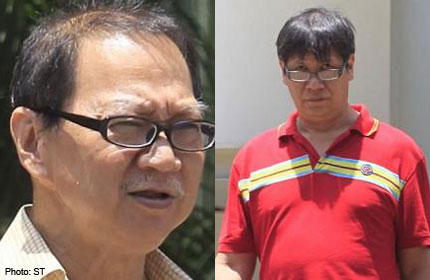 A woman died after suffering an adverse reaction to Traditional Chinese Medicine (TCM) capsules - and on Wednesday, two men were jailed for selling them without a licence.
Lim Chung Hee, 64, was sentenced to five months in jail while his brother-in-law Cheong Wai Mun, 49, was jailed for four months.
They had pleaded guilty to selling the purported painkiller, containing four chemicals listed under the Poisons Act, without a licence from the Health Sciences Authority (HSA).
HSA prosecutor Amal Nasibah Salim told the district court that although the woman with the adverse drug reaction subsequently died, it could not be said for sure that this was due to the product.
Tan Tock Seng Hospital had notified the authority in March 2011 when she was warded.
Investigations led HSA officers to Lim and Cheong.
On Dec 15 that year, Cheong sold 140 capsules of Huo Li Jin Dan to an undercover HSA officer for $190 at a house in Telok Kurau.
He was detained and a raid of Lim's home in Hougang netted a further 670 capsules.
Lim admitted to having sold the capsules for about 20 years. In 2009, he hired Cheong to be his salesman and paid him $1,000 a month.
Each month, Lim earned between $3,000 and $5,000 from selling the capsules, the court heard.
He said he obtained them from a Malaysian man, who has not been identified.
The capsules purportedly are able to improve blood circulation, and relieve pain for those suffering from arthritis and rheumatism.
Each man could have been fined up to $10,000 and jailed for up to two years.
khush@sph.com.sg

Get a copy of The Straits Times or go to straitstimes.com for more stories.