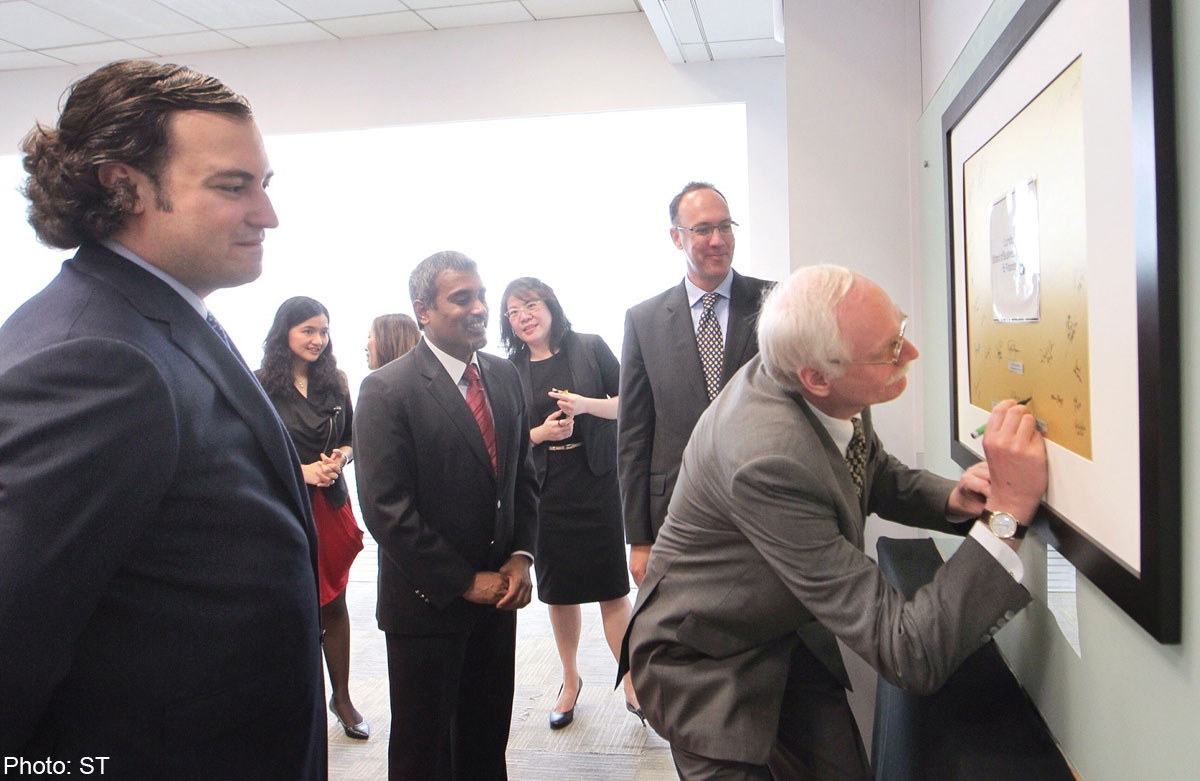 The London School of Business and Finance (LSBF), which is looking to offer new degrees, on Wednesday opened a new main campus.
Occupying the entire sixth floor of Springleaf Tower in Anson Road, the business school's new space is slightly larger than two basketball courts. It has 11 classrooms and can hold about 300 students at a time.
This campus replaces the main one in Finlayson Green that closed late last year. The school has another campus at the GB Building in Cecil Street.
The LSBF's managing director Rathakrishnan Govind said there was a need to expand as the current enrolment of 2,000 is expected to rise when fresh programmes are launched.
The school intends to offer business, finance and accounting degree programmes later this year for undergraduate and postgraduate students. There will also be a Master of Business Administration course.
The London-based school started offering a diploma course in international hospitality management this year, as well as levels two and three of the Chartered Financial Analyst (CFA) programme. It introduced level one of the CFA course late last year.
The school opened its Singapore campus in July 2011, offering the Association of Chartered Certified Accountants (ACCA) programme. Since then, some 6,000 students have received their accounting and finance qualifications from the private school.
It has six campuses in Britain and one in Canada.
Last month, the LSBF branch here received the ACCA Platinum Approved Learning Partners status.
Get a copy of The Straits Times or go to straitstimes.com for more stories.