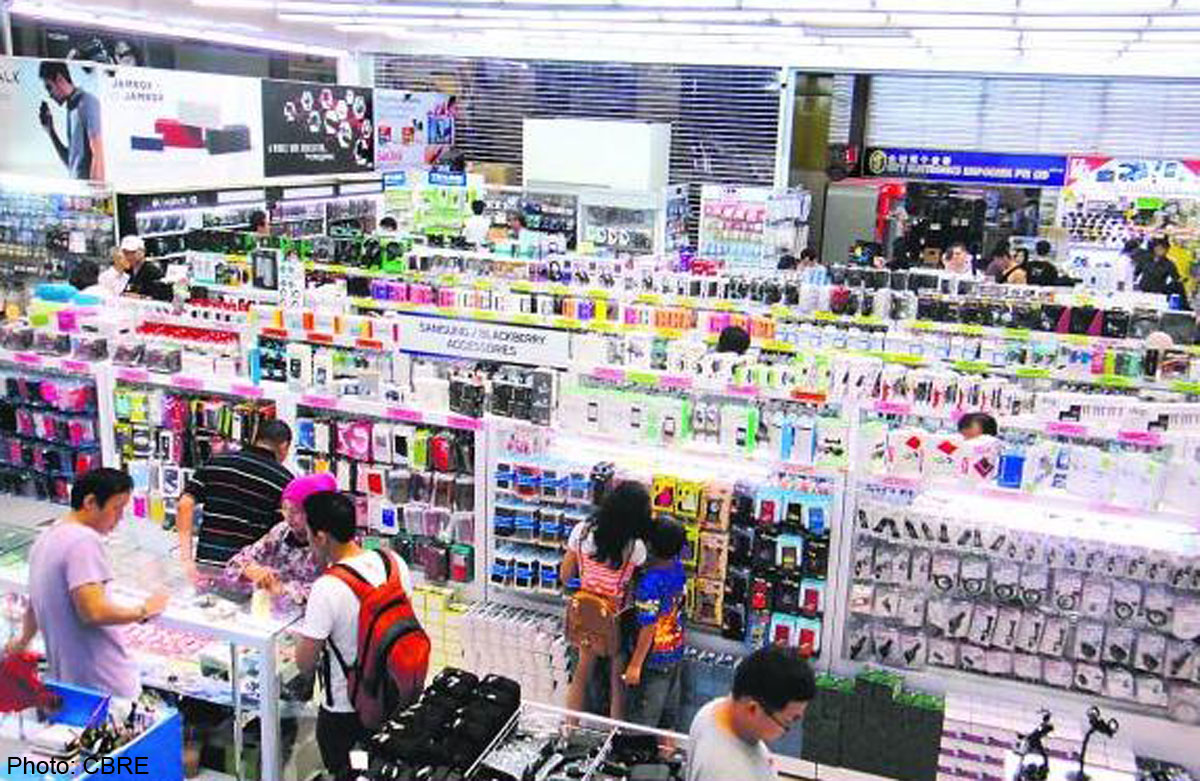 A prominent ground-floor atrium retail unit in electronics mall Sim Lim Square was put up for sale yesterday, with an asking price of $48 million.
With a strata area of approximately 2,756 sq ft, this works out to about $17,417 per sq ft, which is believed to be comparable to, or even surpassing the prices of retail spaces sold along Orchard Road.
CBRE, the sole marketing agent, said the unit attracts a high volume of shoppers due to its open concept, which features a "panoramic 360-degree high-visibility view throughout the premises".
Based on sales caveats lodged previously, CBRE said a ground-floor shop in Sim Lim was transacted at $10,719 psf in March.
The director of the investment holdings company which owns the shop at #01-64 told MyPaper that it has owned the retail space for about seven years. The unit is currently rented out to five tenants, who sell mobile phones and other electronic products.
In 2009, the same company sold 22 shops located on the fifth floor of Sim Lim Square to Second Chance Properties for $35 million.
SLP International executive director Nicholas Mak said that based on his analysis of sales caveats in the past 10 years of three popular strata-titled shopping malls - Sim Lim Square, Lucky Plaza and Far East Plaza - it is "very rare for shop units to be transacted above $13,000 psf".
Based on per sq ft pricing, the most expensive was a ground-floor unit at Lucky Plaza sold in July last year for $14 million, or $13,985 psf, he noted.
Mr Donald Han, managing director of Chesterton Singapore, said that while other malls may have tried to replicate its concept, Sim Lim Square is the "original" in its electronic-goods offerings for bargain hunters.
"It has built a brand for itself... so values in that area tend to hold and, on a psf basis, it can create a new watermark in that area," Mr Han added.
adrianl@sph.com.sg

Get MyPaper for more stories.