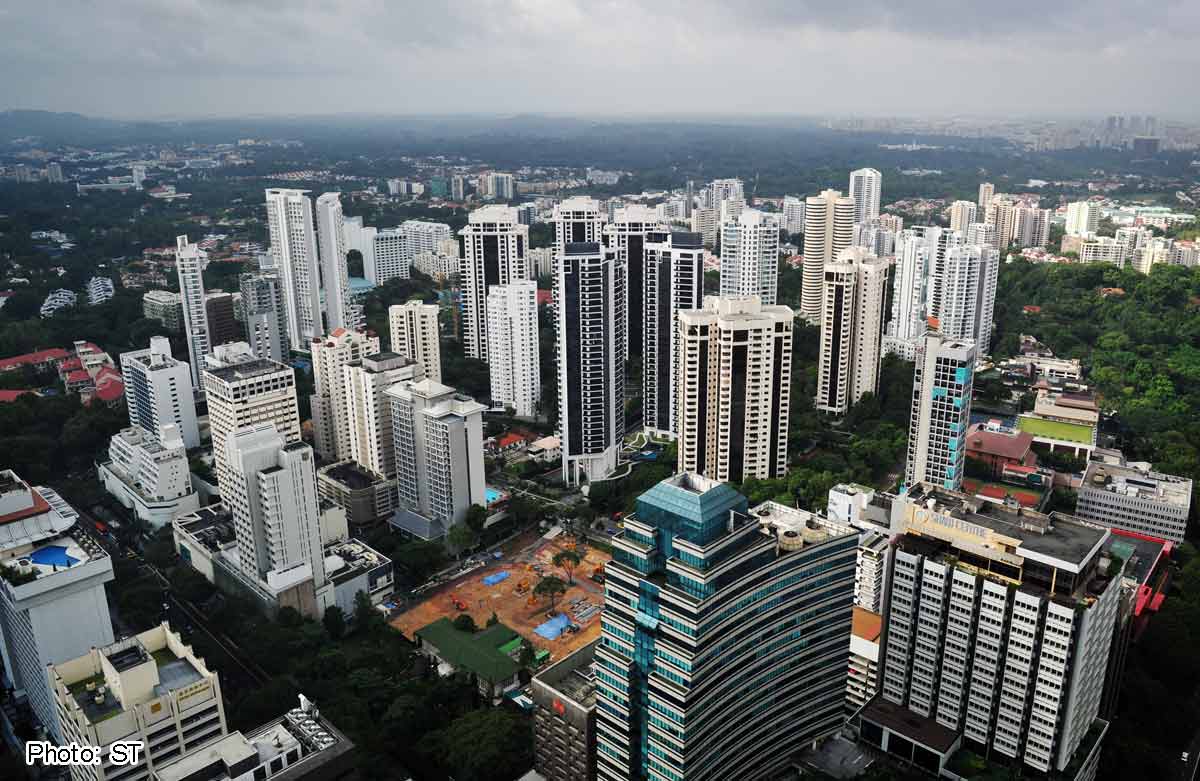 SINGAPORE - In a circular dated Tuesday (Dec 23), the URA said that the cap is to prevent a single commercial building from having too many medical clinics on its premises.
Get the full story from The Straits Times.
Here is URA's circular in full:
New Guidelines on Change of Use of Commercial Spaces to Medical Clinics
URA has received an increasing number of planning applications for new private medical centres within commercial developments. While medical clinic is an allowable use within commercial buildings, a sizeable number of them in a single commercial building1 would result in the development becoming a de-facto medical centre.
Medical centres should be located on sites zoned for Health & Medical Care (H&MC) use.
There is therefore a need to cap the allowable quantum of medical clinics within commercial developments. This would also ensure that commercial buildings have a good mix of other commercial uses such as shops, eateries, offices, etc. within the development to meet different needs.
To guide the conversion of commercial spaces to medical clinics, URA and MOH (as the licensing authority for medical clinics) have decided to implement the following guidelines.
Allowable quantum for medical clinics within commercial buildings
The total Gross Floor Area (GFA) for medical clinics2 within a commercial building will be capped at 3,000sqm or 20 per cent of the total floor area approved for commercial use, whichever is lower.
Proposals for medical clinics that exceed this allowable quantum for commercial developments will generally not be supported unless there are strong justifications and clearance from relevant agencies.
The 20 per cent GFA cap does not apply to medical clinics located in shophouse developments and HDB shops3. This allows operators to set up clinics in HDB estates and in small shophouse developments, where the 20 per cent quantum limit may be too restrictive. The total GFA for medical clinic use in the development however should not exceed 3,000sqm.
Where the approved or existing medical clinics within a commercial development have already exceeded the above quantum cap, they are allowed to remain and will not be required to reduce the total floor area of medical clinics.
Planning applications for medical clinics
Under the new guidelines, operators who wish to set up medical clinics in commercial buildings are required to submit a planning application to URA for evaluation4. There are however exemptions to facilitate operators setting up in buildings with few existing clinics.
A planning application is not required if the total medical clinic GFA in the development including the proposed clinic does not exceed 1,000sqm or 20 per cent of the total commercial GFA of the development, whichever is lower.
For shophouses and HDB shops, a planning application is not required if the total medical clinic GFA in the block including the proposed clinic does not exceed 1,000sqm, and HDB's prior approval has been obtained for the use of HDB shops.
Operators who wish to set up medical clinics should write to MOH at MOH_Check_GFA@moh.gov.sg to verify that the proposed clinic would qualify under the exemptions in para 7, failing which they will need to submit a planning application to URA.
In addition, the operator should obtain the necessary clearances and permits from relevant licensing agencies, including MOH and Fire Safety and Shelter Department (FSSD) before commencing the use.
Implementation
The guidelines will take effect from 23 Dec 2014. Only formal planning applications (excluding Outline Applications) submitted before 23 Dec 2014 which have already been granted Provisional
Permission or which will result in a Provisional Permission will not be subject to the new guidelines5. Similarly, existing medical clinics in commercial developments are not affected by the new guidelines.
We would appreciate it if you could convey the contents of this circular to the relevant members of your organisation.
If you or your members have any queries concerning this circular, please call URA's Development Control Group (DCG) Enquiry Line at Tel: 6223 4811 or e-mail us at ura_dcd@ura.gov.sg.
For your information, our past circulars to the professional institutes are available at http://www.ura.gov.sg and http://www.moh.gov.sg.