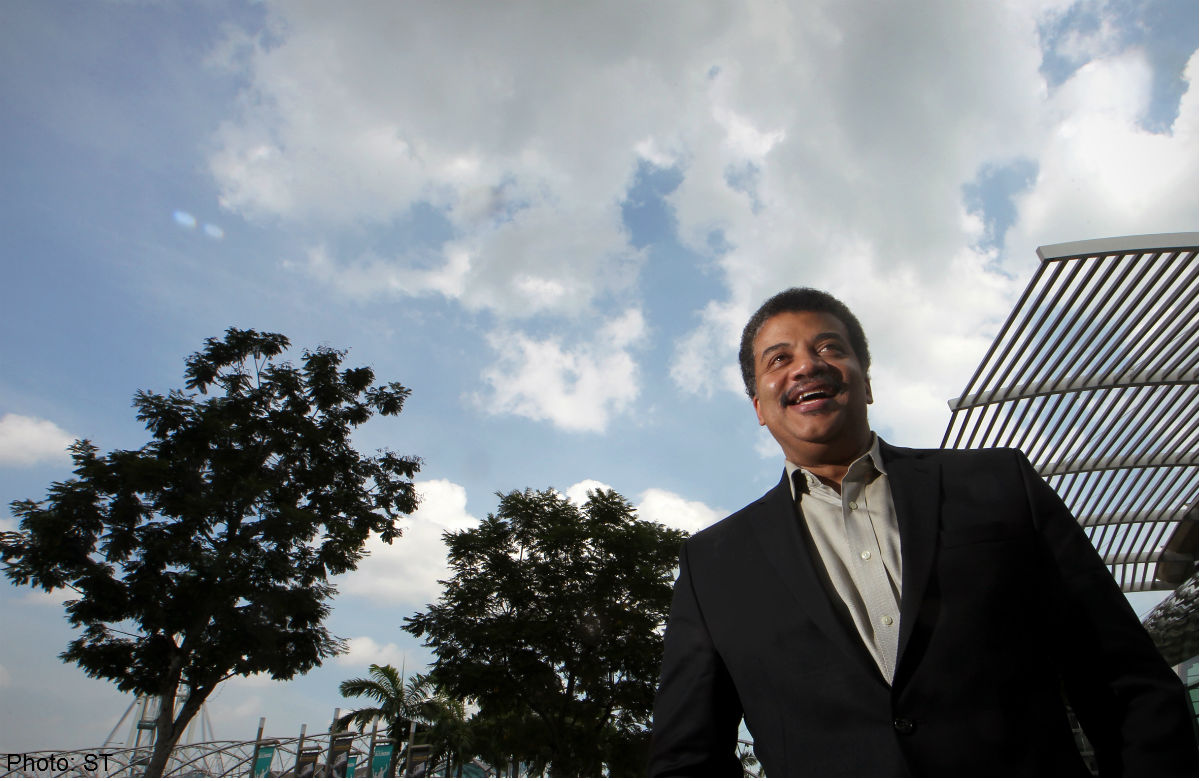 SINGAPORE - Two legends of American space history have backed Singapore's nascent push into the industry, saying that it would inspire "an entire generation" of new scientists and engineers here.
But renown astrophysicist Neil DeGrasse Tyson and former creative director of Nasa's Voyager Interstellar Message Project Ann Druyan also urged the Government not to focus entirely on developing satellites, but to support and lead efforts to send citizens into the cosmos too.
"View it as a first step," said Dr Tyson, a recipient of Nasa's Distinguished Public Service Medal and one of the world's most popular scientists, of Singapore's current efforts.
"Astronauts are the best ambassadors for science and technology that our species has ever put forth - so I think, as a nation, you should celebrate that."
The Science Centre Board, Singapore Space and Technology Association and local technology firm IN.Genius are pushing ahead with plans - without government funding - to send the first Singaporean into near space next year.
Near space lies more than 20km above Earth, while outerspace is considered more than 100km above.
Last year, the Government set up an office dedicated to growing the space industry here, in particular the manufacture of satellites, to tap the lucrative and growing global market.
Singapore could reap further economic payoffs from wider space exploration, added Dr Tyson.
For example, it could establish itself as a leader in a niche area of space flight, he said.
Space missions would then converge on Singapore - "They'll say, we've got to go to Singapore for this piece of the spacecraft, or this expertise."
Ms Druyan voiced her fears that industry rather than governments around the world were funding missions to send people - many of them wealthy - into space.
"To me, that's a great leap backwards," she said. "It's a much narrower horizon to be doing space tourism rather than conducting space exploration."
Dr Tyson and Ms Druyan are in Singapore till Saturday as part of a whistlestop global tour to promote their new television documentary Cosmos: A Spacetime Odyssey, which will screen on National Geographic Channel next month.
Both experts have had asteroids named after them in honour of their contributions to space exploration.
They will be giving talks to students at the National University of Singapore and Jurong Regional Library on Friday.
davidee@sph.com.sg

Get a copy of The Straits Times or go to straitstimes.com for more stories.