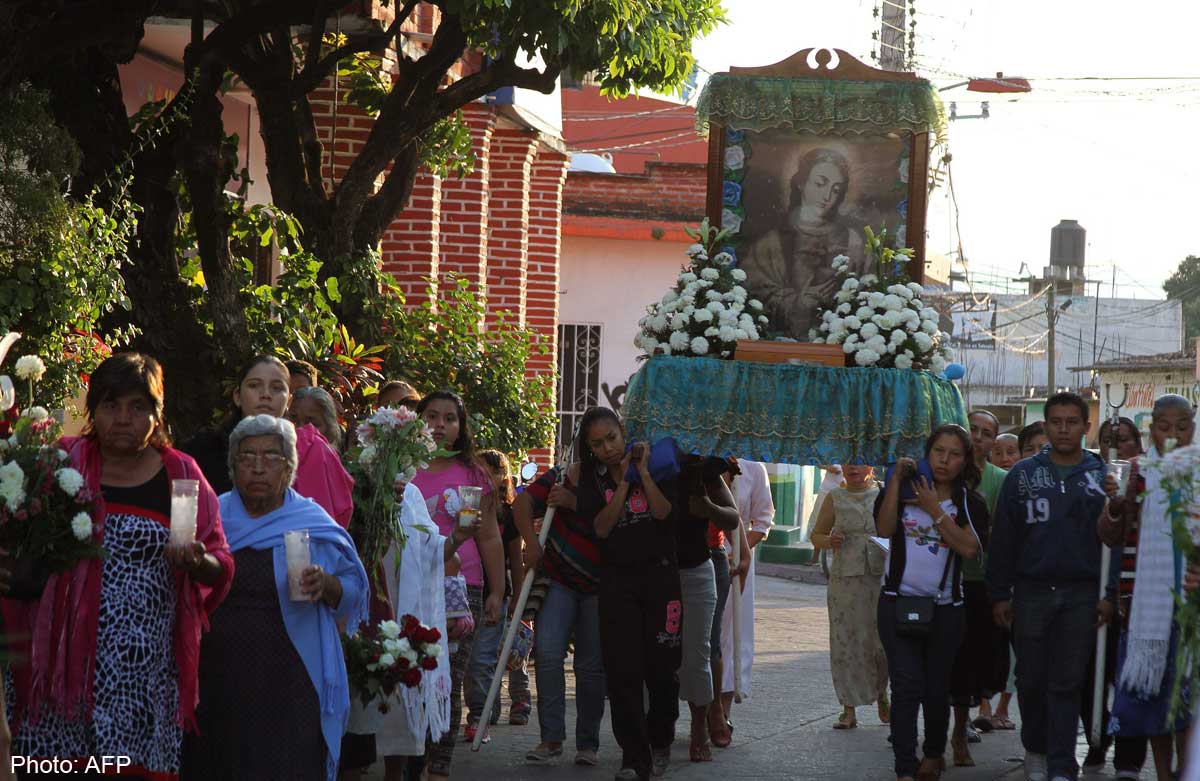 WASHINGTON - The US Supreme Court denied a last-minute appeal Wednesday to block the controversial execution of a Mexican man convicted of murder in Texas.
The case of Edgar Tamayo Arias, 46, sparked widespread protests as he was not advised of his right to receive consular assistance at the time of his arrest - in violation of the Vienna Convention on Consular Relations.
The federal government had urged Texas Governor Rick Perry to stay the execution in order to further review the case but failed to sway him with arguments that it had broad diplomatic implications.
With his final appeal denied, his lawyers said Tamayo would likely be executed within minutes or at the most hours.
Tamayo spoke very little English at the time of his arrest and is mentally handicapped, his lawyers said.
"If he had had the assistance of the Mexican consulate at the time of trial, Mr Tamayo would never have been sentenced to death," defence attorneys Sandra Babcock and Maurie Levin said in a statement.
He will be the third Mexican national to be executed in Texas without proper judicial review of the fact that they were denied their right to consular assistance.
"The execution of Mr Tamayo violates the United States' treaty commitments, threatens the nation's foreign policy interests and undermines the safety of all Americans abroad," the lawyers added.
Arias had originally been scheduled to be put to death by lethal injection at 6:00 pm (0001 GMT Thursday) for the 1994 murder of a policeman in Houston.
Texas prison officials delayed the execution for up to six hours as it awaited the court's decision on whether to issue a temporary reprieve in order to more fully consider the case.
The 1963 Vienna Convention treaty, to which 176 nations are party including the United States, sets out how authorities must act when foreign nationals are arrested or detained.
This involves notifying suspects of their right to have their consulate informed of their arrest. They subsequently also have the right to consular assistance.
In 2004, the UN's International Court of Justice ordered the United States to provide judicial review of the convictions and sentences of Tamayo and 50 other Mexican nationals who were denied consular assistance.
"There are many other foreign nationals on death row who were denied their consular rights, and some of them may be completely innocent," Mark Warren of Human Rights Research told AFP.
"The damage to America's international reputation worsens with each execution, but the solution is simple: just pass a federal law requiring a fair judicial review of these claims."
Mexico has complained bitterly about Tamayo's imminent execution and repeatedly asked for it to be postponed.
Secretary of State John Kerry wrote to Texas Governor Rick Perry late last year asking for a stay and emphasizing the importance of the case on a wider diplomatic level.
But neither Perry nor the Texas Board of Pardons and Paroles were swayed.
"It doesn't matter where you're from - if you commit a despicable crime like this in Texas, you are subject to our state laws, including a fair trial by jury and the ultimate penalty," Perry spokeswoman Lucy Nashed told AFP.
A Texas-based federal judge rejected Tuesday a request for a stay of execution as well as a review of the case, saying the Texas parole board had provided Tamayo "adequate due process."
The US government had also renewed pressure on Texas to grant a postponement.
State Department deputy spokeswoman Marie Harf warned that the case could impact the consular access American citizens can receive overseas when arrested.