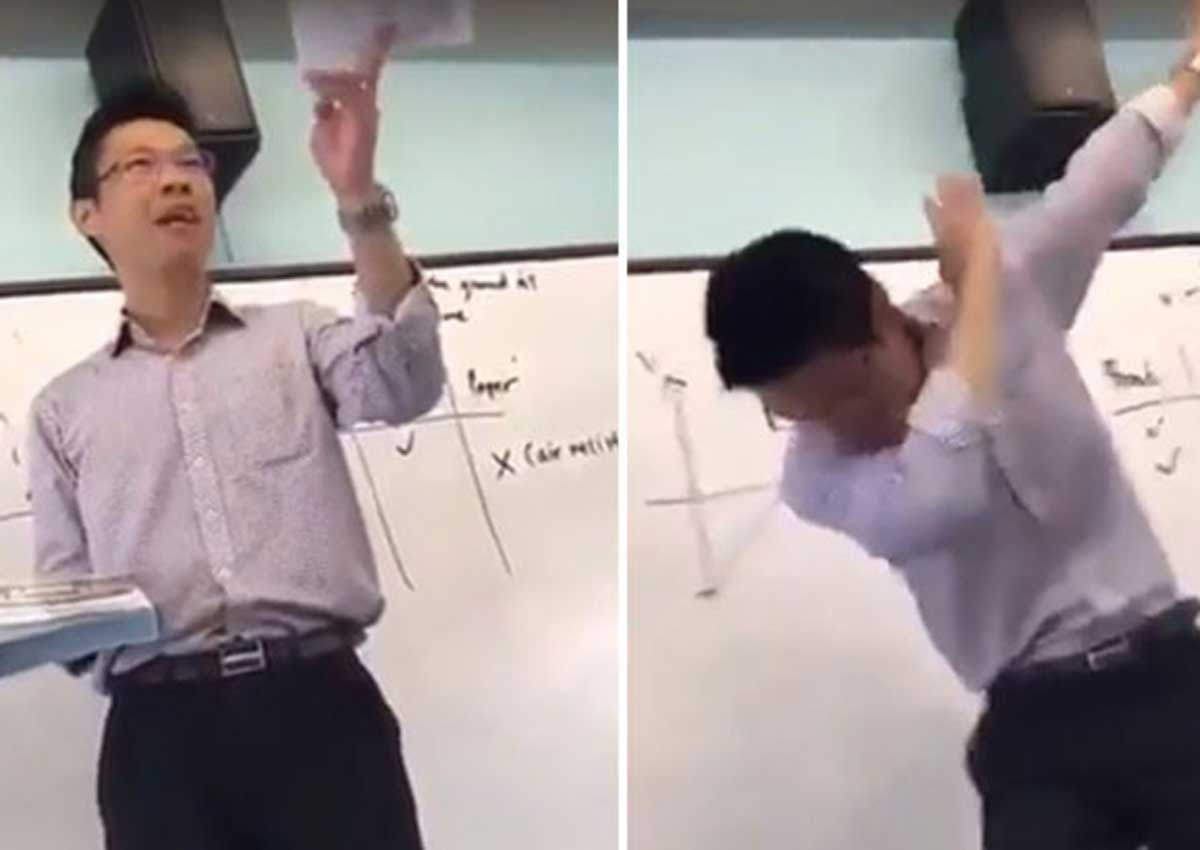 When it comes to engaging students, one teacher certainly found the right approach.
Mediacock Singapore has posted a video showing a teacher capturing the attention of his class in a rather unusual but effective way.
The video first shows the teacher attempting to explain a theory through a demonstration involving a book and a piece of paper.
While standing on a chair, he placed the paper on top of the book, and then dropped it onto the floor at around the halfway mark of the video.
The video did not capture the results of the demonstration, but judging from the reactions of the students, it went pretty well.
The class can be heard going 'whoa' following what the teacher had done.
That, however, was not the end of the story.
As the students expressed their awe over what had happened, the teacher performed a 'dab', an action involving a person dropping his or her head into the bent crook of a slanted arm.
The class went into raptures after that, and began cheering to show their appreciation.
According to the caption on the video, the super-hip teacher's name is Mr Tan Thiam Soon. He was apparently conducting a lesson on physics at Chung Cheng High School (Yishun).
A check on the school's website revealed that he is also the Head of Department for Human Resource.
With people skills like that, we can safely say that the school has chosen the right person for the job.
Stay awesome, Mr Tan!