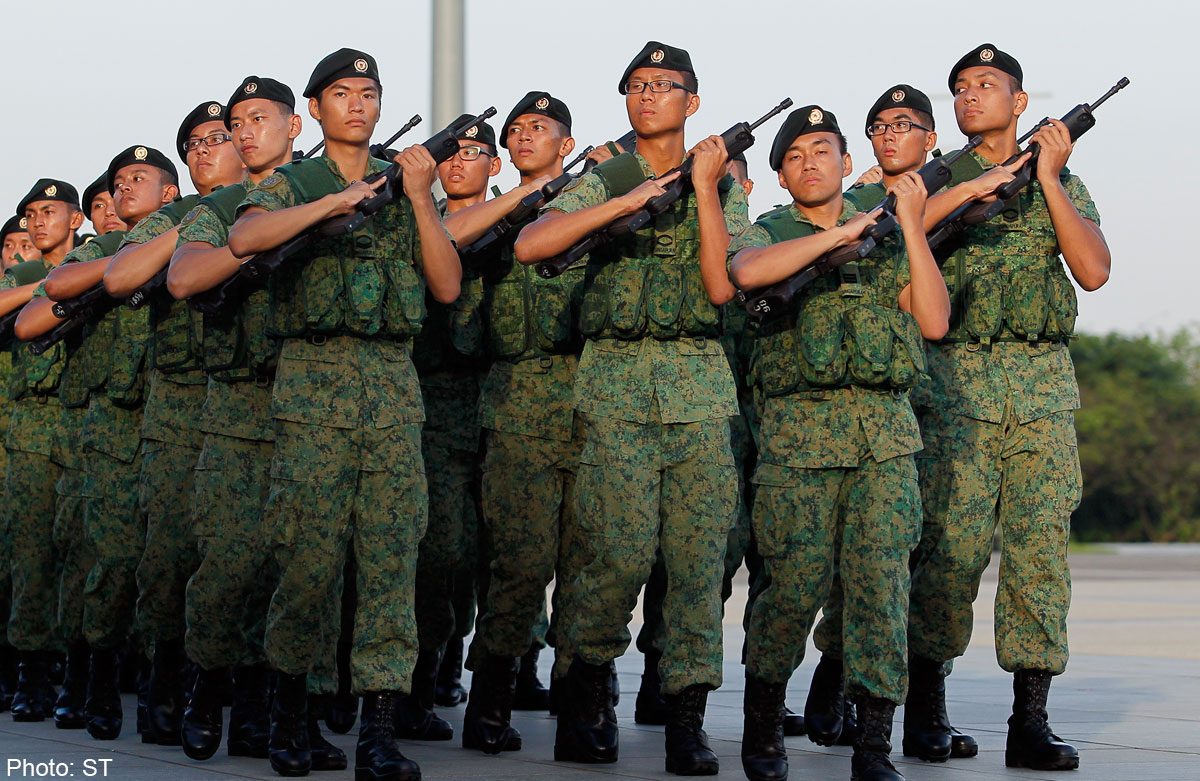 Since she was 13, Teng Wen Li has had a penchant for uniformed groups, and she eventually joined the National Police Cadet Corps (Sea).
Her mother, a regular in the Singapore Armed Forces (SAF), often regaled her with stories of adventures at camp, sparking her interest in joining the military.
But she still wants to do a brief spell in the newly minted Singapore Armed Forces Volunteer Corps, to ensure that she can be of value to the military.
"Unlike the boys, we don't have national service, so I want to gain some experience and knowledge before committing to sign on," said the 17-year-old junior college student.
Women, first-generation permanent residents and new citizens, aged between 18 and 45, will be the target of the new military voluntary corps when it is set up in the middle of next year.
For a start, defence planners hope to see about 100 to 150 step forward for the first batch.
They can choose to serve in one of two tracks:
Operations - Guarding the Republic's key installations, including those on Jurong Island, and handling crowd control during SAF-related events.
Specialist - Applying their expertise in the legal, medical, psychological and maritime fields, among others.
After signing up, they will have to wear military fatigues and undergo a four-week course to familiarise themselves with the military's modus operandi.
Like all operationally ready national servicemen (NSmen), volunteers are liable to be called up to serve for up to two weeks a year, for at least three years.
Also, employers will have to let them serve, and they will be given an allowance during their in-camp stints.
In a recent Institute of Policy Studies survey, seven in 10 Singaporeans said women should be allowed to volunteer for the country's defence.
However, Defence Minister Ng Eng Hen said yesterday that national service must be for a real and critical need, "neither tokenistic nor symbolic".
The military volunteer corps is likely to be a variant of the Singapore Police Force's Volunteer Special Constabulary and the Singapore Civil Defence Force's Civil Defence Auxiliary Unit.
The two units together have about 900 volunteers.
jermync@sph.com.sg

Get MyPaper for more stories.