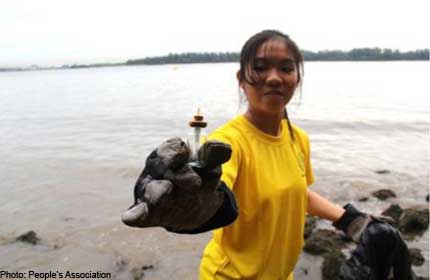 SINGAPORE - Early Saturday morning, 72 ecochampions aged 15 to 26 cleaned the Pulau Ubin beaches and collected 76 bags of trash.
"We have a serious pollution problem in Singapore. People should be more considerate to our environment and marine wildlife," said Manjusri Secondary School student Chee Xiang Juan, 16.
The trash collected included 1,394 plastic bags, 662 food wrappers and 428 plastic bottles. The data was submitted to International Coastal Cleanup Singapore to help form strategies needed to tackle the marine trash problem.
The clean-up was organised by the Outward Bound Singapore Alumni.

Get The New Paper for more stories.