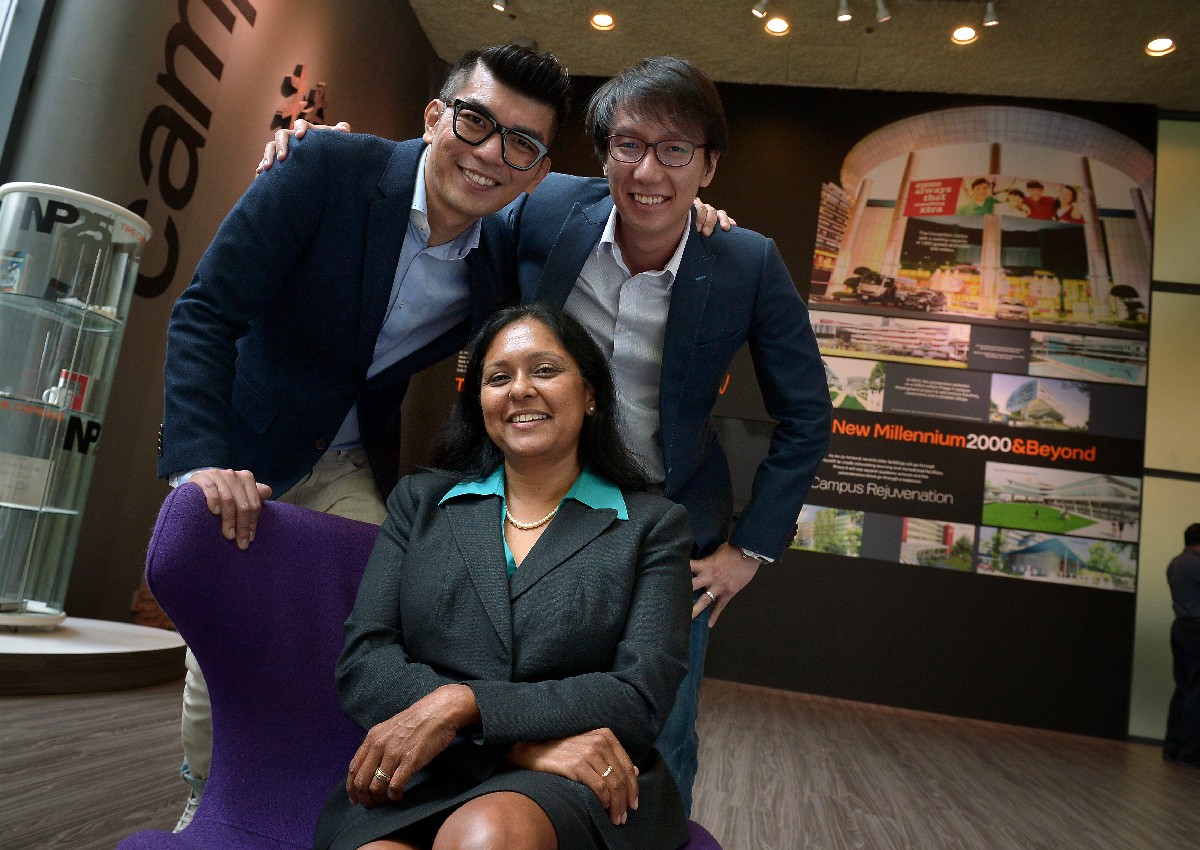 If you are an established professional in fields like the humanities, business or the sciences, the Ministry of Education (MOE) wants to work with you.
It is building a network of volunteers to work with primary and secondary schools, and link them to industries and communities, to help students get a better idea of possible career options. This is in line with SkillsFuture, a national move to equip students and workers with industry-relevant skills.
Speaking at the MOE's annual work plan seminar at Ngee Ann Polytechnic yesterday, Education Minister Heng Swee Keat said: "We want to pool resource persons so that our schools can draw on their support to strengthen their programmes. When parents, teachers and the community work together, we multiply our efforts to make every student an engaged learner."
For a start, 16 individuals and one organisation - the Agency for Science, Technology and Research - across seven areas have come on board. Partners in the network, named Community of Pathfinders in Action, can plan activities such as talks and job attachments to reach out to students and parents.
While some schools with longer histories can tap their alumni networks for the same purpose, not all schools have the same access to such people, Mr Heng noted.
"Some of our newer schools do not have strong alumni or the same profile in the community. We want to help every school and provide them with resources," he said.
MOE aims to have 300 individuals in the network by the end of next year, and 1,000 by end-2018.
Their work will complement that of education and career guidance counsellors, who help students learn about their strengths and plan education and career paths.
By next month, 50 such counsellors will be deployed to schools. This will grow to 100 by 2017.
Film-maker Royston Tan, 39, a partner of the network, hopes to get students on the scheme to be hands-on. For instance, they can interview their grandparents for ideas that they can use to shoot videos.
"I usually give talks in schools, but under this scheme, I'd like to customise programmes and work with a select group of students who have an interest in the arts," he said.
Dining and live music chain Timbre Group's co-founder and managing director Edward Chia, 31, who is also on the scheme, said he hopes to reach out to parents too. "It's important to build a conducive environment for children to pursue alternative routes," he said.
Mr Chia, who co-founded Timbre when he was 21, before entering university, added: "I would not be doing a lot of what I'm doing now if my parents were not supportive."
Rocket scientist Bidushi Bhattacharya, 50, who spent years working with the National Aeronautics and Space Administration in the United States, hopes to interest students in science, technology, engineering and mathematics through space technology development.
She hopes to let students, including primary school pupils, work on a small satellite: "The younger ones can come up with ideas for the small satellite, which usually just has a single purpose, such as having a camera attached to it."
At Mayflower Secondary School, which aims to build niches in aesthetics and effective communication programmes, principal Loo Ming Yaw said: "I'm very excited about this initiative, especially after hearing that film-maker Royston Tan is a partner as well. The network will expose students to different careers too."
leepearl@sph.com.sg

This article was first published on Sept 23, 2015.
Get a copy of The Straits Times or go to straitstimes.com for more stories.