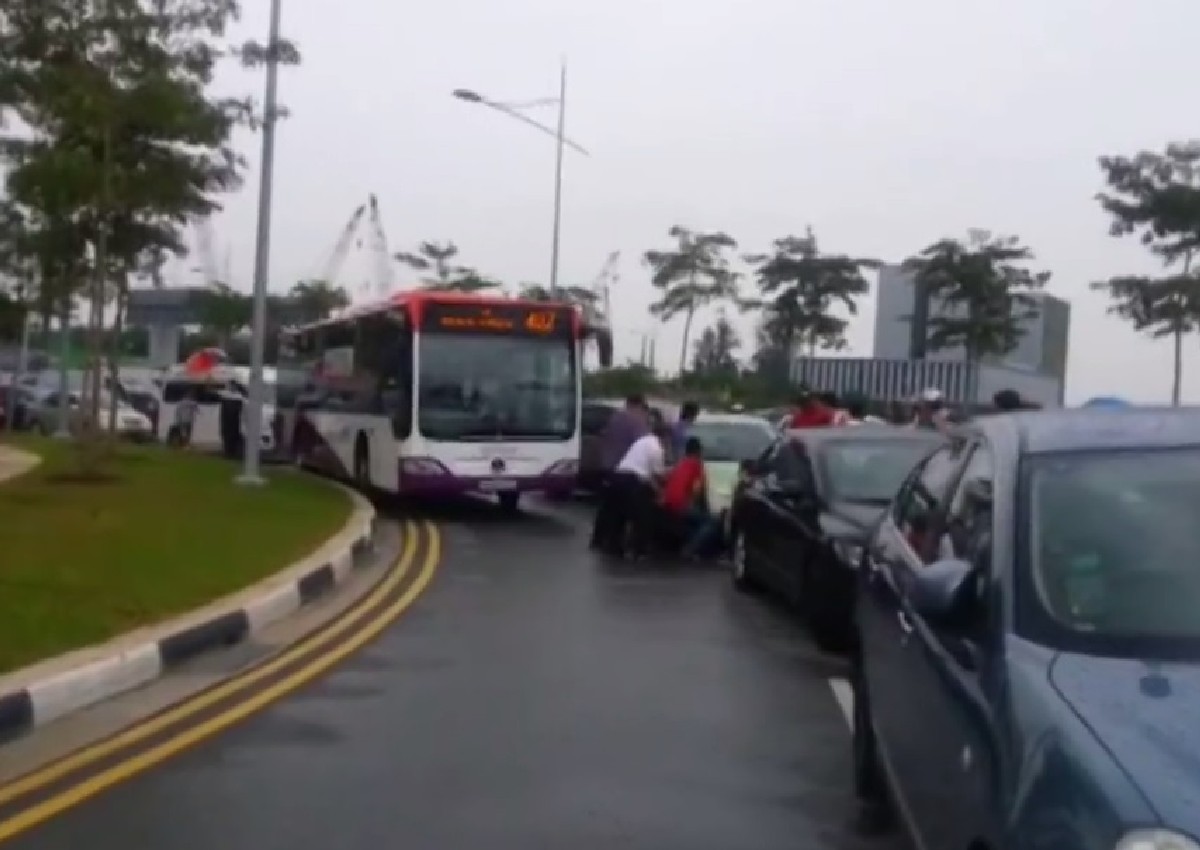 SINGAPORE - As crowds gathered to watch the Black Knights - the Republic of Singapore Air Force (RSAF) aerobatics team - perform in the skies over Marina Barrage, knights in shining armour on land were helping to clear the road for a public bus.
SBS Bus Service 402 was stuck on the road after a car parked on the adjacent lane was protruding out, causing an obstruction.
A group of about 10 men were filmed pushing the car out of the bus's way, in a video uploaded to a Facebook page called 'Fabrications About the PAP'.
Netizens lauded the men for their actions, drawing reference to an earlier incident when a South Korean man was rescued by a group of about 30 people after they lifted the lorry that pinned him.
"Once again, we see the gracefulness of Singaporeans! Keep up the spirit!," read one of the comments on the video post.
grongloh@sph.com.sg