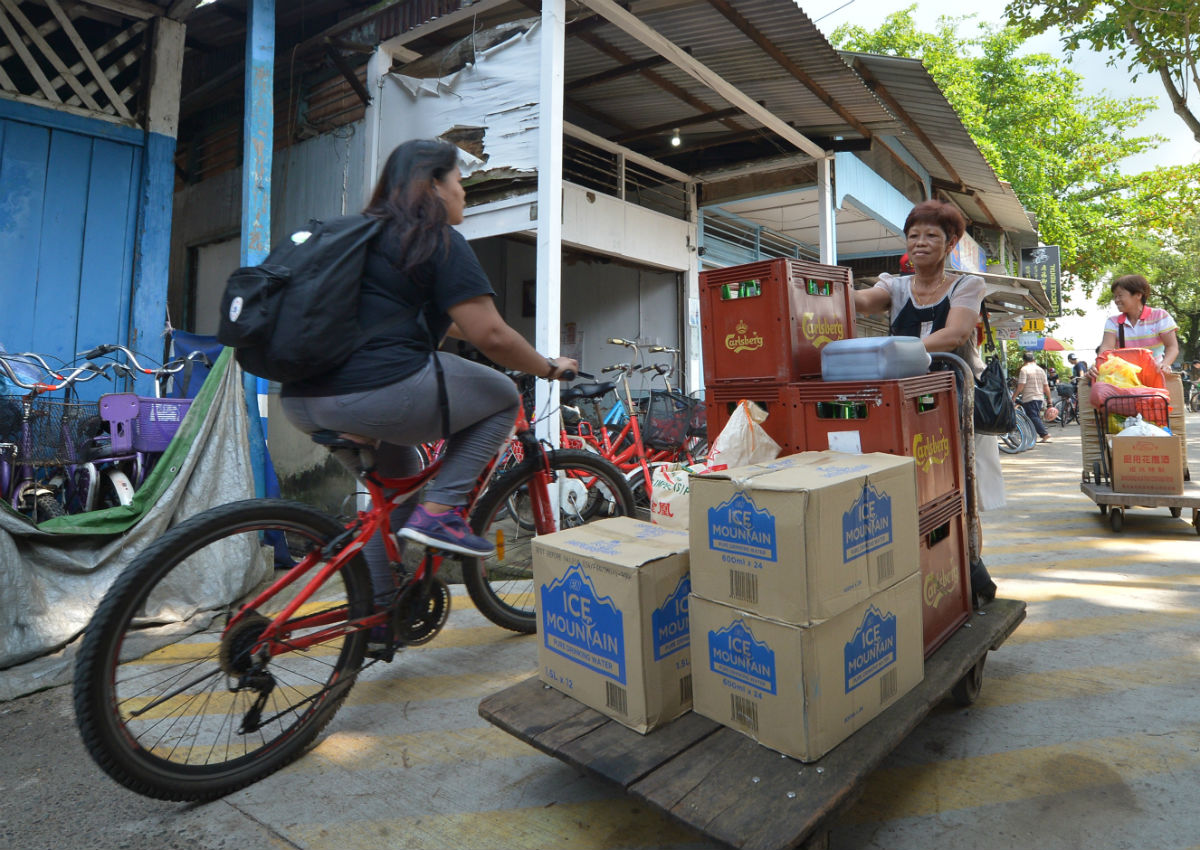 No one has reported falling sick from eating at food establishments on Pulau Ubin despite the authorities having found a deterioration in the water quality on the island.
But all retail food outlets - believed to number fewer than 10 - must now boil water from their wells continuously for at least one minute before using it to prepare food and drinks for sale, said a joint statement on Monday from the National Environment Agency (NEA), national water agency PUB, National Parks Board, and the Singapore Land Authority.
Alternatively, they may also use bottled water or PUB water piped from mainland Singapore.
In response to queries yesterday, an NEA spokesman confirmed there had not been any reported cases of food- or water-related health incident associated with Pulau Ubin in the past five years.
The Straits Times understands the order on boiling was made after routine checks by the NEA on the island. Without elaborating on what it had found, it said the quality of well water could have deteriorated because of contamination with animal or human waste, or surface runoff from contaminated soil.
According to village chief Chu Yok Choon, 70, all residents use well water for their daily needs.
Residents told The Straits Times they drew water from wells in their backyards. One uses a motor pump to fill containers in his home.
The authorities said in its advisory on Monday that water from the taps is drawn from wells and is not potable without further treatment. Signs are up to remind visitors not to drink water straight out of the taps.
In a letter to a retail outlet that was seen by The Straits Times, NEA's director-general of public health Derek Ho said operators of retail food establishments had to comply with the requirement or face "strict enforcement action" if they are found selling food unfit to be eaten because "they had not complied".
Ms Goh Lai Guat, 60, who runs an eatery with her sister on Pulau Ubin, said she would use boiled water from now on for washing utensils as well as vegetables before serving meals to customers.
"Before this, we would only boil well water for drinking. But since NEA has told us, we have to change our way of doing things," she said.
Most residents said the advisory have little impact on them since they already boil the water from their wells before they drink it. At least one resident, 63-year-old retiree Chua Keng Beng, said he had long switched to using bottled water.
Other old-timers, like Mr Ahmad Kassim, a drinks stall owner, will have none of that.
He draws water from two wells just opposite his home. The 80-year-old boils the water to drink but just to show that he believes it is safe, he took a sip straight from the well yesterday, saying: "I have been drinking the water for 80 years and nothing has happened to me."

This article was first published on December 23 2015.
Get a copy of The Straits Times or go to straitstimes.com for more stories.